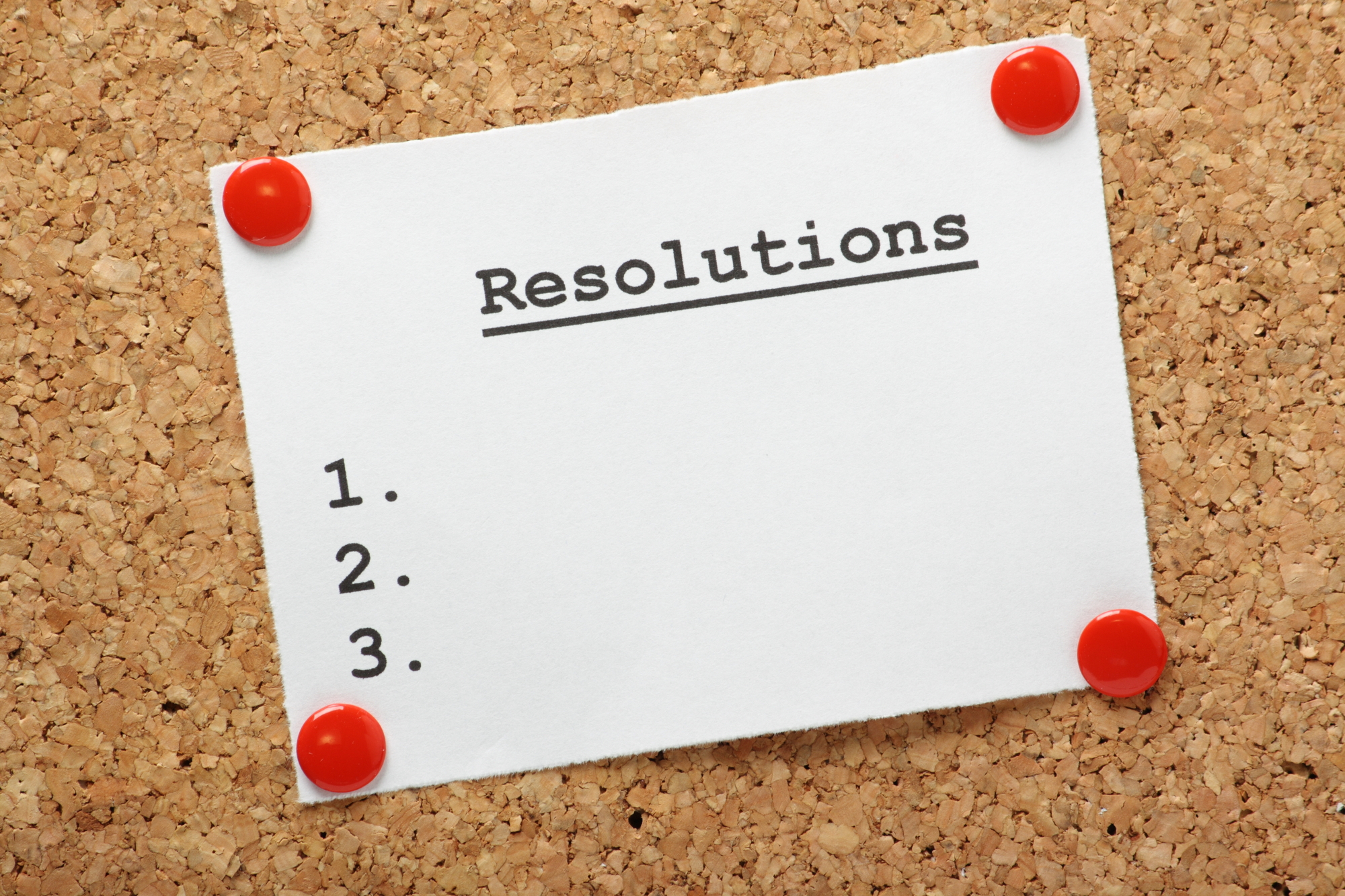 Every year, people set resolutions but don't end up following them. Whether it's to go to additional meetings or it's to go to the gym, your personal goals are important to you. Don't let life get in the way: Make sure you're following your goals.
Here are some tips.
Get your friends and family involved.
It's easier to reach your goals when you have support. When you tell your friends and family, you don't just get support; you also get accountability. Since people know that you're trying to do certain things, they'll also know when you're slacking off!
Be realistic.
Remember. The easiest way to achieve your goals is to set achievable goals. If you're setting goals that are simply unrealistic, you're going to disappoint yourself. And that means you aren't going to make any progress at all.
Set a schedule and reminders.
It takes time to get into a habit. Use your phone, calendar, and planner to set reasonable goals and milestones for yourself. The best way to ensure that you're turning your resolutions into action is to make it easy for you to follow it.
Take care of yourself.
New Years resolutions often fall by the wayside when you have other, stressful things that you need to encounter. If you're dealing with low energy, a lack of sleep, or a bad diet, you aren't going to be able to take care of yourself in other ways. The goal of a New Year's resolution is to better yourself, and that often means a holistic approach.
Don't beat yourself up over a single mistake.
You may not be able to fulfill your resolution every single day, or every single week. But doing it most times is still better than not doing it at all. Make sure you're still rewarding yourself for fulfilling your resolution when you do it, and don't just quit if you find yourself making a mistake.
Want to follow your 2020 New Year resolutions? It's just a matter of putting your mind to it, putting your support group together, and starting your work. 2020 is a great year to be sober and in recovery. Check out some other ways to celebrate your recovery at My 12 Step Store.