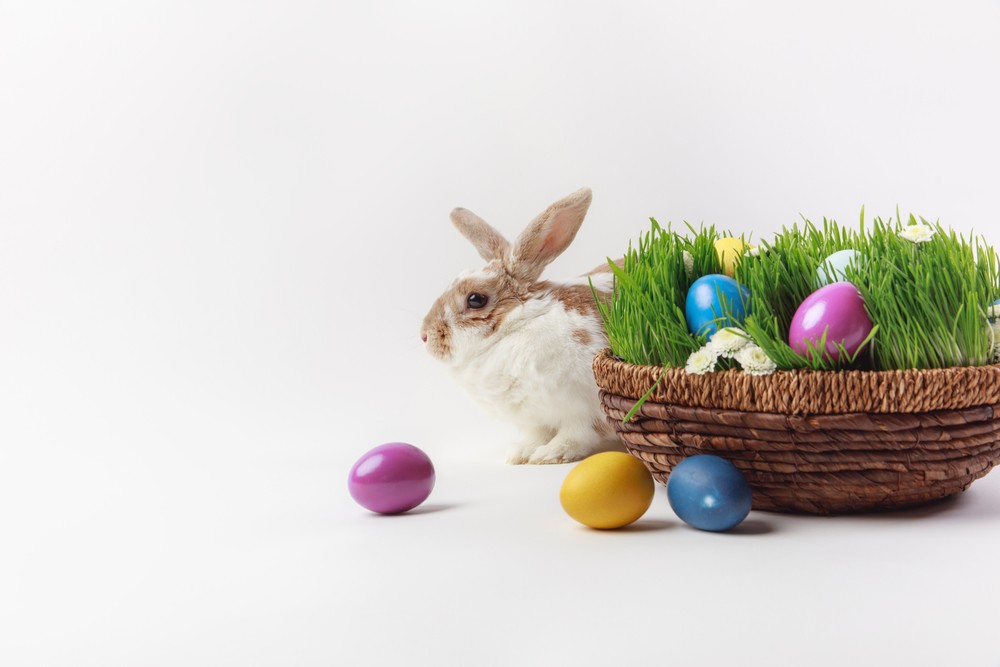 In 12-step recovery we claim spiritual progress rather than spiritual perfection. Recovery is a three-stage process. Physical well-being returns. Then the mental portion begins to clear up. And finally, the spiritual aspect of our lives returns. This takes time and is different from religion and does not need to lead to organized religion or that you join one although many do. Easter is a time of renewal and rebirth and in recovery it's an excellent time to experience the same.
Easter is almost here. And while you likely already know a lot about the religious history of the holiday, you may not know a lot of the fun and interesting facts about why we celebrate in the way we do. Here are a few fun and unique facts related to Easter.
Easter Eggs
Easter Eggs are a well-known symbol of Easter. But giving these eggs actually dates back to before the Easter holiday. In many cultures, eggs symbolize rebirth and fertility. As such, when Easter started to get celebrated, many people started to give out these eggs as a sign of rebirth, or as a nod to Jesus' resurrection. Coloring or dying the eggs began in Ukraine, where the process was known as pysanka.
The Easter Bunny
Another well-known symbol of the Easter holiday is the Easter Bunny. It is believed that this tradition started because in the spring, rabbits were readily found out in the fields procreating and having babies. They too became a sign of birth and renewal. It is believed that many German immigrants brought the tradition of catching bunnies for the spring holidays with them and that is where the Easter bunny tradition came from. Instead of providing children with real bunnies, many children now receive a chocolate bunny in their basket and sit with someone dressed up as a large rabbit.
Easter Baskets
The last well-known symbol of Easter is the Easter basket. Children awake Easter morning to find baskets filled with goodies from the Easter bunny. Many adults also get a basket filled with candy and trinkets. This tradition dates back to the spring harvest season. A basket filled with eggs and seedlings would be given to farmers, helping to ensure that their crop was successful and fertile. As time evolved, people began placing a few personalized gifts in the baskets as well, such as jams and other goodies. This tradition evolved as Easter became celebrated, and now baskets are filled with all kinds of fun goodies for the recipient.
If you are in recovery and are looking for fun Easter basket stuffers, be sure to check out the available inventory at My 12 Step Store. We carry many items for someone in recovery including medallions, books and clothing. Visit the website today to explore and browse our products.