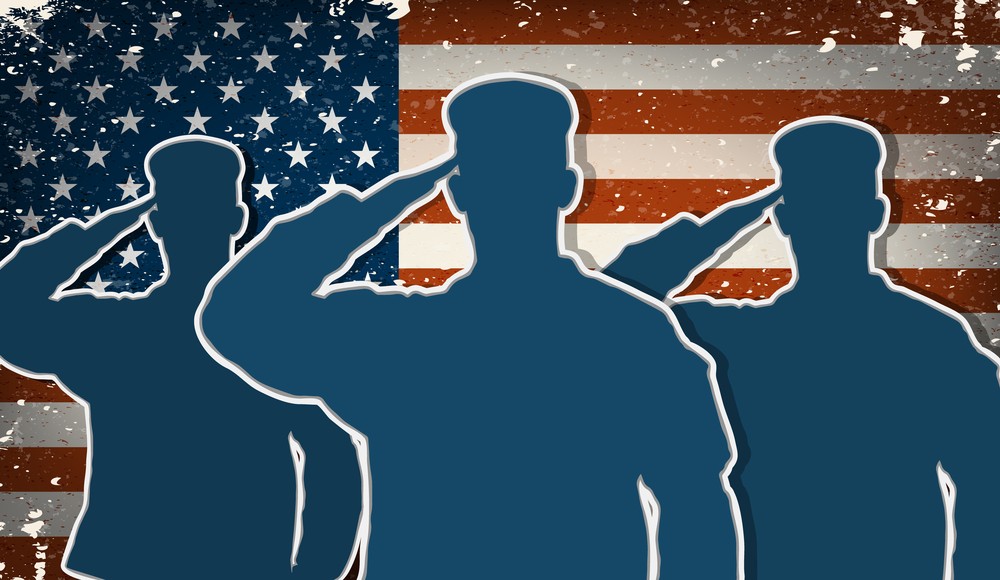 Memorial Day is often heralded as the unofficial beginning of summer, as it comes near the end of the school year and as the days are beginning to lengthen and warm. The holiday also brings a welcome break from the traditional work week, and brings a wide range of community events, cookouts and firework displays. It is important to remember, however, the true reason for this national holiday, and to take the time to respect the history of service and sacrifice that is the focal point of Memorial Day, which is why the team at My 12 Step Store is proud to present the following information. 
What is the History of Memorial Day?
The origins of what we now refer to as Memorial Day date back to the years following the Civil War, which ended in 1865. On warm spring days, people in towns across our young nation would gather to place flowers on the graves of fallen soldiers, in an effort to show their respect for the dedication and sacrifice of those who laid down their lives during military service. Over time, those actions became community-supported events. In 1868, General John A. Logan, who led an organization of Civil War veterans, called for a nationwide day of remembrance, to be called Decoration Day. Citizens were encouraged to come out and decorate the graves of fallen soldiers, and cities and towns across the nation held local events. This continued for years, and the practice became more and more widespread. Originally, Decoration Day was held on May 30, a date that was specifically chosen because it was not the anniversary of any significant battle or event of the Civil War. In 1968, Congress passed an act stating that Memorial Day was to be a federal holiday observed on the last Monday to fall in May of each year, which would give federal employees a 3-day weekend.
How is Memorial Day Currently Celebrated?
The act of remembering fallen soldiers now extends beyond those from the Civil War to include all members of our military who have lost their lives in battle. Celebrations occur in virtually every city and town, and often include parades, placing American flags on the graves of soldiers who died while at war, speeches and other efforts to honor those Americans. Many communities also hold picnics, outdoor events and firework displays to commemorate the holiday. Hazelden publishing has a book on grief that can be comforting. http://www.my12stepstore.com/I-Cant-Stop-Crying.html
At My 12 Step Store, we are proud to highlight the service and sacrifice that so many brave Americans have made to provide the peace and freedom that we enjoy today. We hope to encourage others to remember the history and purpose of Memorial Day, and to mark the occasion in a way that is meaningful to them.