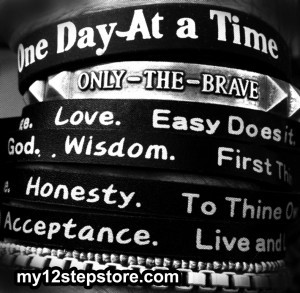 Welcome to our world and journey in Recovery as we Trudge the Road of Happy Destiny. Our blog offers stories and experiences of real life situations and challenges in recovery to remind you that "YOU ARE NOT ALONE" We carry the message and Pass it on that recovery works.
My 12 Step Store "Where Love Meets Service" – We are a recovery book and gift store located in the heart of West Hollywood USA and ships worldwide. Whether it's addiction to alcohol, drugs, sex. Love, food, meth or codependency to list only a few, we have something for you and those you love.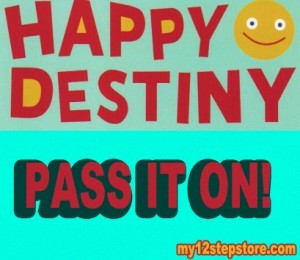 Now approaching 12 years of serving the community. We are operated by people in 12-step programs and we strive to celebrate life and the journey in recovery by offering new, edgy and exciting gifts. We offer ways to make recovery fun and livable for everyone from all walks of life. Here's where you'll find the splashiest medallion styles, spiritual products, racy clothing, 12-step jewelry, including the Surrender Jewelry Collection, along with prayer bookmarks, unique gifts, all program meeting chips along with inspirational recovery cards.
On line store: http://www.my12stepstore.com/index.html
Facebook: https://www.facebook.com/my12stepstoreofficialpage