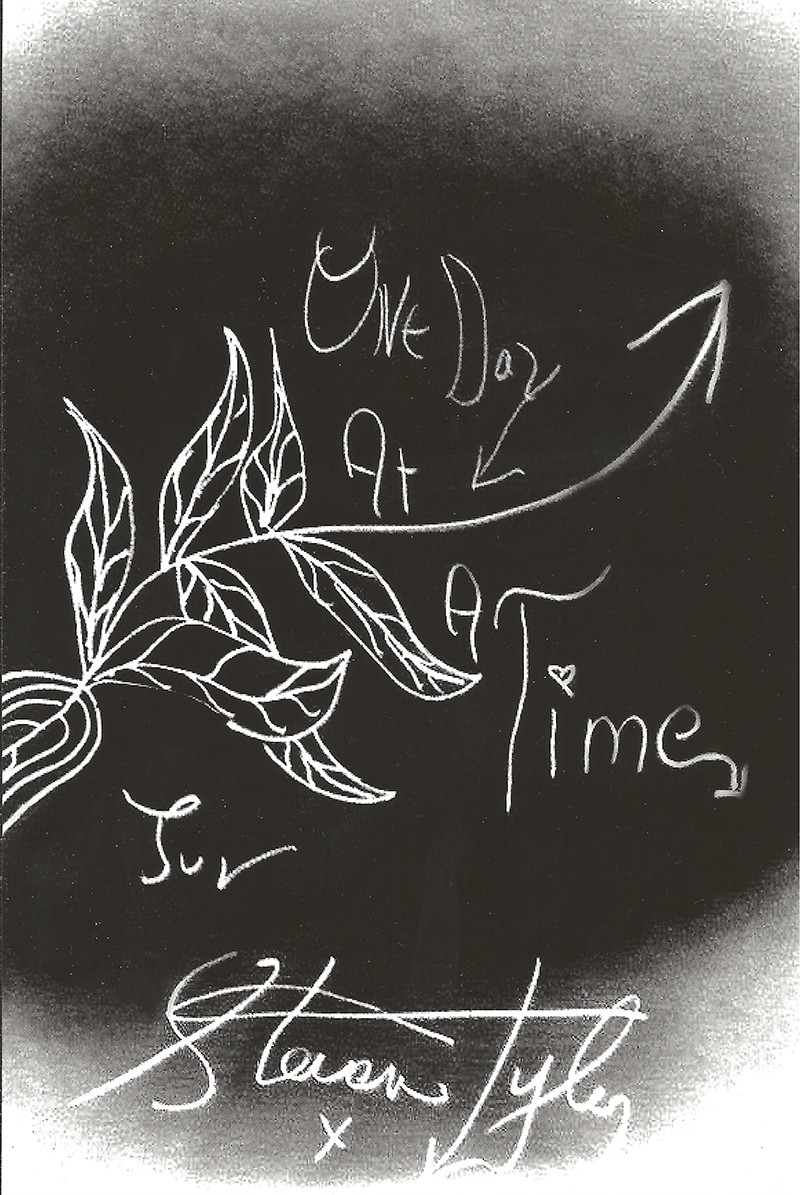 Musical artists create songs based on their experiences, right? Being in the spotlight 24/7 can be a challenge, so it's no wonder that many artists write songs about addiction. There are hundreds of songs about drugs or drinking. Many of the artist wrote songs about their addictions and eventually some got sober decades later of found recovery of some type. Many did not and have died from their addictions.  Here are just a few songs that you may or may not have realized are about addiction. http://www.my12stepstore.com/Alcoholics-Anonymous-One-Day-At-A-Time-Postcard.html

One Day At a Time by The Eagles
No song epitomizes that more than "One Day At a Time".
Master of Puppets by Metallica
"'Master of Puppets" pretty much deals with drugs, lead singer James Hetfield has said. "How things get switched around, instead of you controlling what you're doing and taking, it's drugs controlling you."
Sober by Pink
In this jam, Pink talks about being the sober one at the party and the quiet sense of comfort that comes from it. The singer also says it's about the vices we choose. Pink gave up drugs in 1995.
Stone Cold Sober by Brantley Gilbert
Sober by G-Eazy feat. Charlie Puth
This song is very new and out now.
Jane Says by Jane's Addiction
The song cracked the Top 10 on the Billboard Modern Rock tracks chart and the album ultimately went platinum. As for Bainter, she kicked her drug habit in 1993
Rehab by Amy Winehouse
Amy Winehouse is a well-known musical artist because of her raspy voice and classic sound. "Rehab" is one of her most famous songs and was actually named one of the greatest songs by Rolling Stone Magazine. She wrote this song based on her time in rehab.
Semi-Charmed Life by Third Eye Blind
You may not have realized, but this upbeat song with its fast lyrics is actually about drugs. This song represents a drug's high and how things tend to be carefree, yet a little chaotic.
It's Been Awhile by Staind
This song hits home with its extremely honest lyrics. Lead singer, Aaron Lewis, acknowledges that this song is a huge part of his past with the lyrics, "it's been awhile since I could say that I wasn't addicted, and it's been awhile since I could love myself as well."
The A Team by Ed Sheeran
Ed Sheeran is a fan favorite across the world. Most of his songs are about love, but his debut of "The A Team" is about a young girl addicted to cocaine. His inspiration came after hearing stories from occupants at a homeless shelter he was working at.
Going Through Change by Eminem
We all know that rapper Eminem had a tough life growing up. He never kept quiet about his drug abuse, but he also didn't keep quiet during recovery! In his song "Going Through Change" on his 2010 album, he sung about how he needed help. As of April 2018, Eminem is 10 years sober!
Under the Bridge by Red Hot Chili Peppers
Vocalist Anthony Kiedis wrote the lyrics to express his loneliness and his struggle with addiction. In the song, he reflects on narcotics and the impact they've had on his life.
These are also some great books written by music artist.
http://www.my12stepstore.com/Does-The-Noise-In-My-Head-Bother-You.html
http://www.my12stepstore.com/My-Cross-To-Bear.html
http://www.my12stepstore.com/Staying-Strong-365-Days-a-Year.html
Addiction and recovery can be difficult. At My 12 Step Store, we are here to help you at any point during your recovery. Visit our website to learn how our books and other products can help.