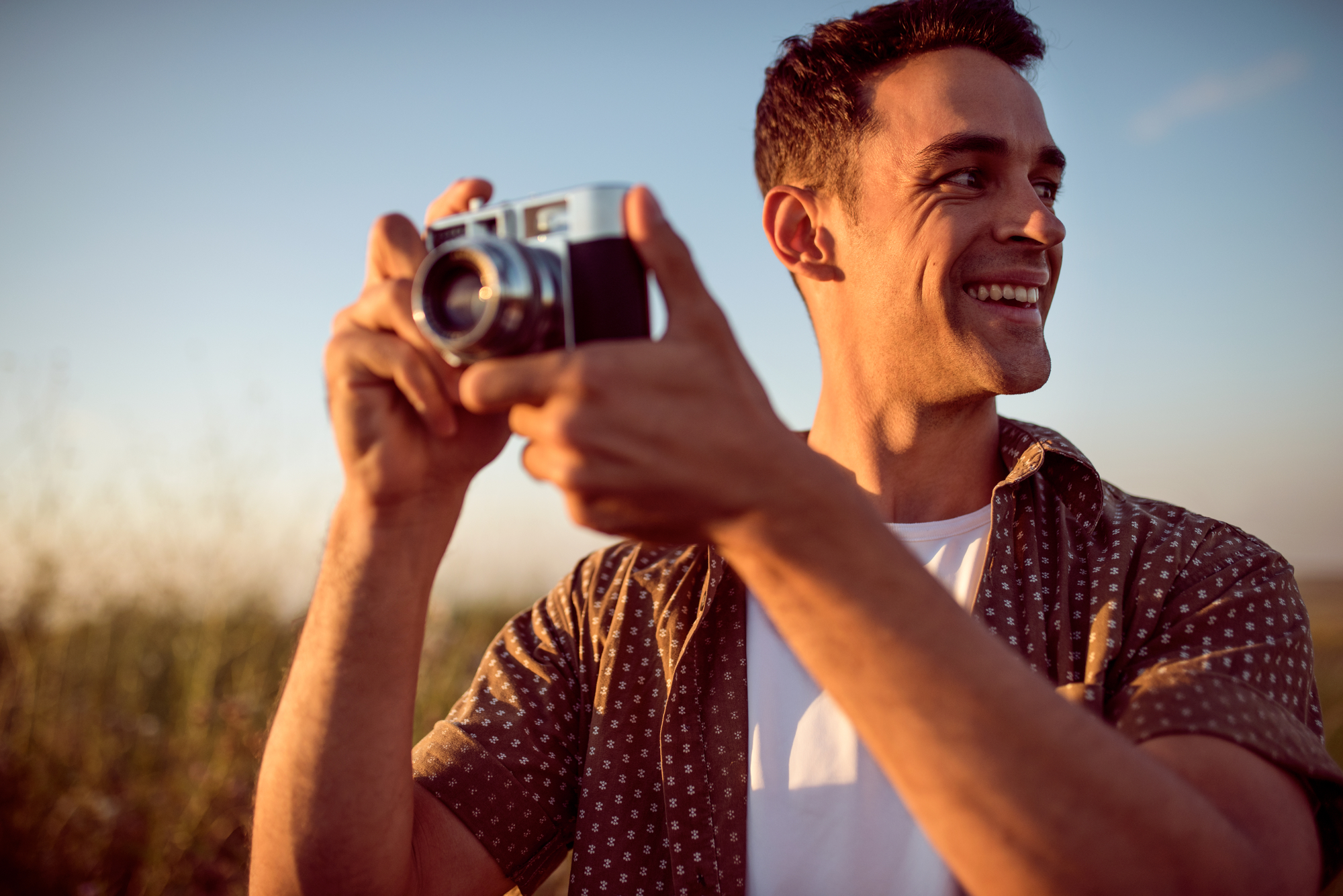 The glorious weather and times of community gatherings are highly anticipated summer occasions. However, as a person in recovery, these events and get-togethers can be challenging when it comes to staying sober and drug-free.  Now with all the covid19 restrictions things are even more challenging to socialize in recovery. Here at My 12 Step Store, we offer these five tips to stay sober and drug-free this summer.
1. Plan a Vacation With a Friend in Sobriety
Much like bringing your own beverage, it's a good idea to plan a summer vacation with a buddy of your choosing. Someone to back up your abstinence can make the season far more enjoyable without sacrificing sobriety. A new friend or an old friend from your meeting home group can also be amazing since you find so much in common.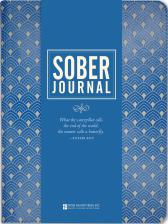 Sober Interactive Journal
Chronicle your recovery journey in these welcoming pages.This prompted, interactive journal is a tool on your road to renewal. As you write, one day at a time, you log the course of intention and resolve, with its gifts and challenges.
2. Set Some Personal Goals
Beyond staying alcohol or drug-free, set a few long time coming goals. With a clear mind and a body free of mind-altering substances, it's the perfect way to kick off you 'sober summer.' The sky's the limit, so let your light shine! it could be losing weight or some body image change. More structure to your week or setting a side personal time for you.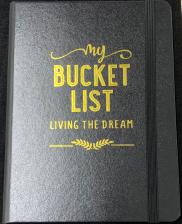 My Bucket List Journal | Bucket List Diary | My 12 Step Store
My Bucket list Journal "Living the Dream" This bucket list diary is an excellent way to keep tabs of inspirational adventures. Both before and after, the possibilities are endless when we manifest positive energy.
3. Learn a New Hobby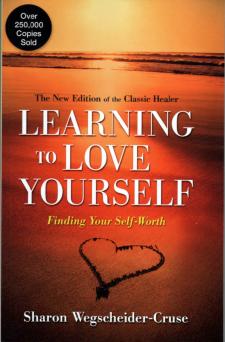 Learning to Love Yourself, Revised & Updated
We all come into this world full of promise and possibility. For some, when born into a healthy and highly functional family, the journey is quite easy, with guideposts and directions given freely.
Have you always wanted to learn to play an instrument or give a new athletic endeavor a try? Take advantage of the nice weather and get out there and find a new hobby to occupy your time. A busy mind surpasses thoughts of addiction, and you have better things to do with your life than think about the past. Outdoor activities are best right now.
4. Stay Close to Your Support System
Supportive friends and family are pivotal during recovery. They are the backbone that allows us to get out there and live rather than hide away in fear of being confronted with demons from the past. Stay near your support system if you're on the fringe, as they'll keep you mindful that you are not alone and keep you on the right track! Avoid triggers, people, places, and things that cause you to have bad memories or thoughts. Check in daily with your sponsor or support group.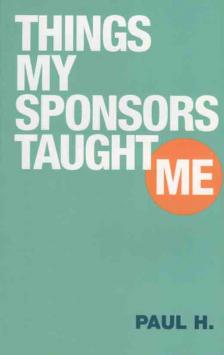 Things My Sponsor Taught Me
There is a time in every recovery when this book will be a lifesaver. Sponsors are one of the little miracles of Alcoholics Anonymous. A sponsor is an amalgam of teacher, guide, cop, friend, role model.
5. BYOB Wherever You Go
You're likely no stranger to bringing your own beverage to parties, and summertime is not the season for slacking up on your BYOB policy. Not only will you stay hydrated and sober, but having a water, soda, juice or other drink in your hand will reduce the chances that someone not 'in the know' of your current situation might innocently offer you an alcoholic beverage.
The Gifts of Imperfection
"This important book is about the lifelong journey from `What will people think?' to`I am enough.' Brown's unique ability to blend original research with honest storytelling makes reading The Gifts of Imperfection like having a long, uplifting conversation with a very wise friend who offers compassion, wisdom, and great advice."
Celebrate Yourself or a Loved One's Sobriety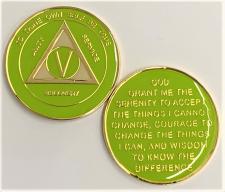 AA Lime Green Medallion
available in. 24 hours, 18 months (special order) Years 1 – 40 Years available (20-40 special order) $ 20.95 Reg. Price $21.95 You Save $1.00 in stock New
Here at My 12 Step Store support and a sense of community is what propels our daily lives. Check out our online store to explore an array of motivational gifts, books and more for inspiring tools for your sober, drug-free journey.