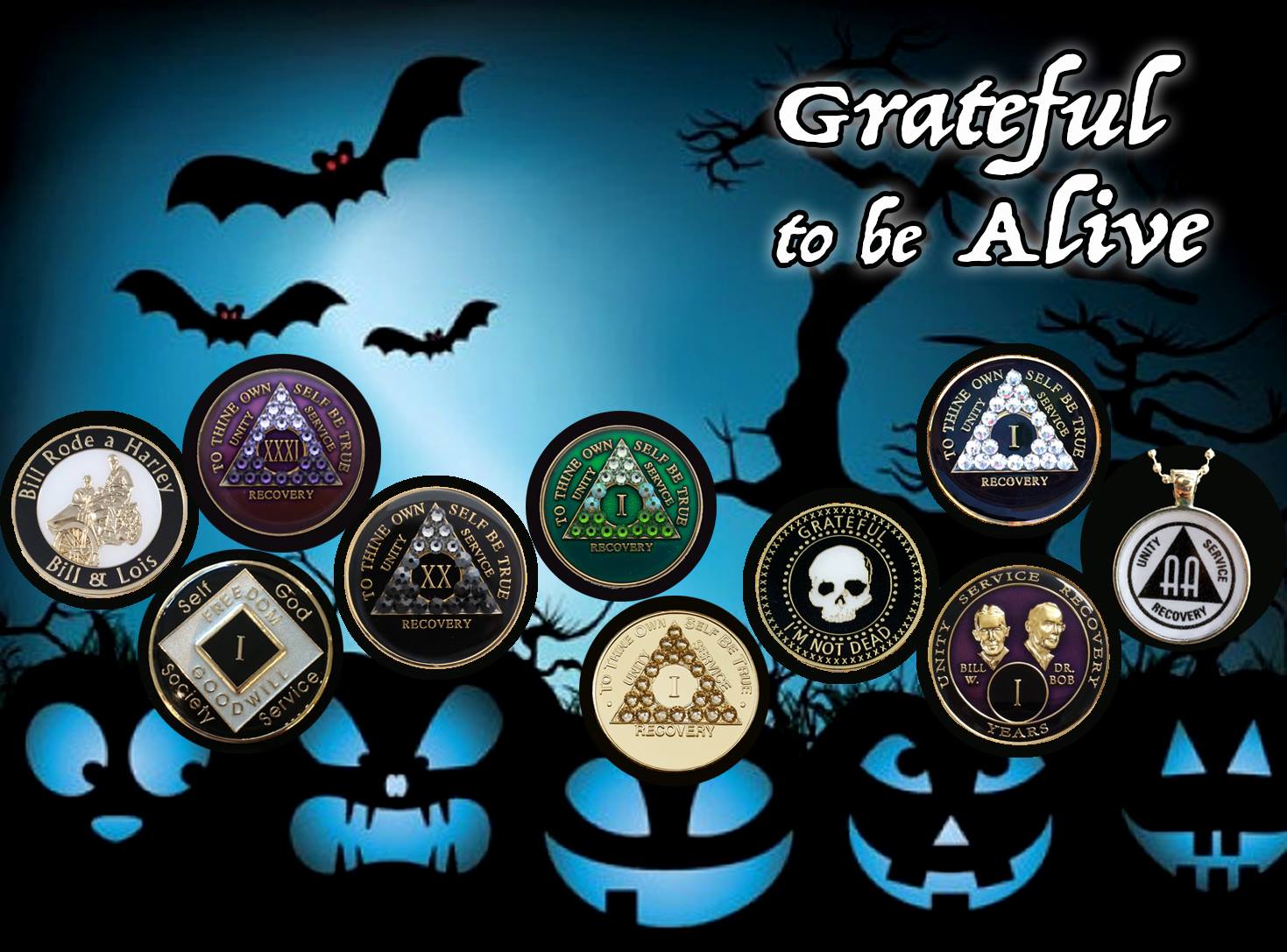 Halloween officially kicks off the holiday season, but celebrating may invoke a little anxiety in those who are struggling with sobriety, especially those are new to celebrating without alcohol and/or drugs. The good news is, celebrating sober can actually enhance the Halloween season. There are plenty of ways to enjoy Halloween without being inebriated! While it is important to choose your activities carefully, it is equally important to participate in some holiday fun. To help you enjoy the festivities while maintaining your sobriety, here are four fun ways to celebrate Halloween clean and sober.
Halloween Contest
MY 12 STEP STORE is hosting a Halloween costume contest on Oct. 31 from 6 to 9 p.m. at its store location 8730 Santa Monica Blvd. Recovery 101 radio will broadcast live with crazy and wild interviews  with sober treats and prizes for the five costume categories of Most Beautiful Woman, Sexiest Man, Best Drag, Most Original and Best Political. Anyone is welcome to enter contest and winners can be announced by email or text.
It will take place during West Hollywood's annual street carnival, which is the largest Halloween carnival in the world with over 500,000 people attending.  A mile long with  a show of the most outrageous and unique costumes along with five music stages and a variety of food  trucks. The carnival is alcohol-free but recommended for 18 years of age on up.
Host a Party
Hosting your own Halloween party will allow you to have more control over your recovery by choosing who attends as well as what is being served. If you aren't comfortable going to a party where there will be temptations, hosting your own party is the way to go. Choose a unique theme for your Halloween party and encourage all of your guests to attend dressed according to the theme. For example, an era, such as the 30's, 50's or 70's or a murder-mystery type theme. Offer only alcohol-free beverages and serve foods and snacks that relate to the Halloween season.
Have a Movie Marathon
A movie marathon is the perfect way to celebrate Halloween and there are a variety of different themes to choose from. For example, if you want a ghost theme, you can rent all of the "Paranormal Activity" movies or if you want more of a cliché classic theme, consider titles, such as "Halloween" or "Nightmare on Elm Street." Be sure to turn the lights down or off, have plenty of popcorn, candy and alcohol-free beverages available.
Go on a Scavenger Hunt
A scavenger hunt is a great way to get out and have some fun while throwing in a little competition. Encourage guests to be on time and wear a costume. When the guests arrive, divide them up into teams and give each team a disposable camera and a scavenger hunt list. The teams must get photos of everything on the list before returning back to the party location. Download the photos to a computer and let the slideshow run throughout the evening. After the scavenger hunt, the party can continue with activities such as a pumpkin carving contest and/or a best costume contest.
Sober living doesn't mean you have to give up participating in fun events, it simply means there will be a little bit more effort required to celebrate in a different way than you may be accustomed to. Being involved in Halloween activities will not only offer you and your friends fun things to do, but it will also provide you healthy ways to distract yourself from any temptations to drink. Whatever you do to celebrate, remember to congratulate yourself on a job well-done.