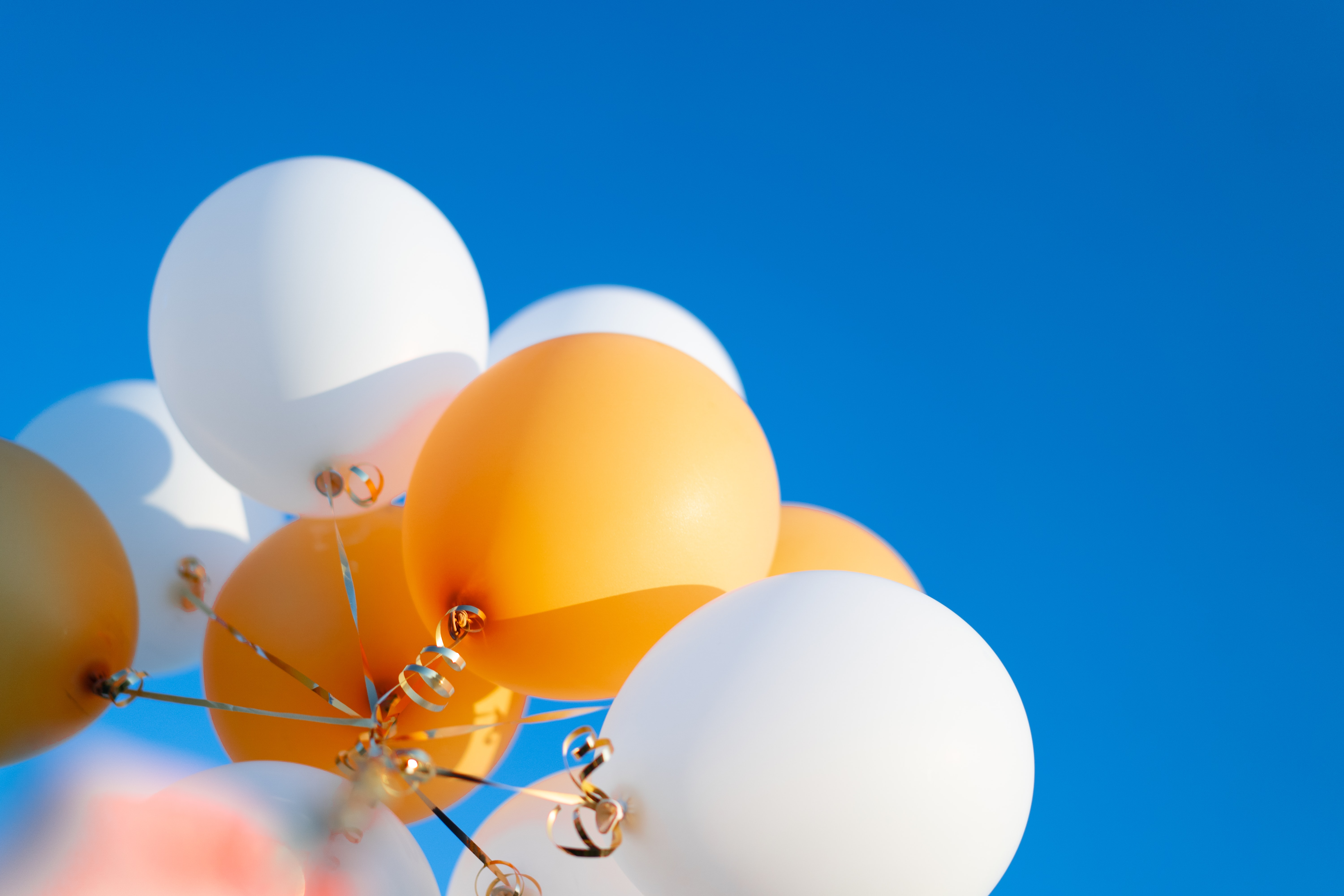 It takes time, effort, and determination to stay sober and succeed in recovering from an addiction. There will be ups and downs in your recovery journey with many obstacles to overcome. That's why it's important to celebrate milestones along the way to remind you of your accomplishments. Your celebrations may be a little different in a pandemic due to restrictions on large gatherings. Here are a few ideas on how to celebrate your special recovery moments and still stay safe during the pandemic.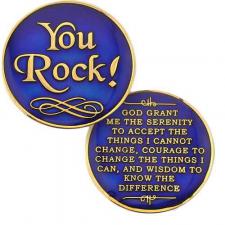 You Rock Medallion
This blue and gold enamel medallion says "You Rock!" on the front, and has the Serenity Prayer written on the back in gold script.
Celebrate Virtually
Whether it's a 30-day, 6-month, one year or many years Celebrate your accomplishments virtually by hosting a Zoom celebration with family, sponsor, and friends from your recovery network.  Choose a time when as many of your friends can attend to toast your milestone moment. Have others share stories of their victories and catch up on all the news that's happening in your lives. Zoom makes it easy to stay in touch with special people in your life during the pandemic.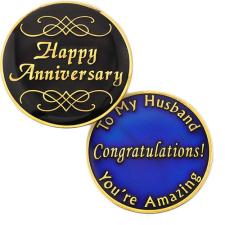 Husband Anniversary Medallion – Home of the very best in recovery books and unique gifts
Love This : Husband Anniversary Medallion
Plan an Adventure!
Plan an exhilarating adventure with your immediate family or friends you're already in contact with. Go camping at a national park, book a weekend getaway at a beachside resort or reserve a cabin by a lake where you can fish, canoe or swim to your heart's delight! There's joy and excitement to be had when you're sober, so get out there with people you love and create memories you can share for years to come.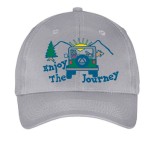 Enjoy The Journey Hat Grey
panel cotton hat with velcro closure one size fits all $ 19.95 in stock New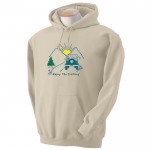 Enjoy The Journey Hoodie
Enjoy The Journey AA small, Medium, Large, X-Large and 2X-Large available $ 33.95 Reg. Price $35.95 You Save $2.00 in stock New
Host a BBQ Party
Unpack the grill and host a cookout in your backyard with your significant other and/or immediate family. Spice up your menu by including exotic dishes along with all-time favorites in your menu. Complete your meal with delicious mocktails and a luscious dessert worthy of the occasion. Life is short – even more so during a pandemic. There's no better way to celebrate recovery moments than spending quality time with those you love.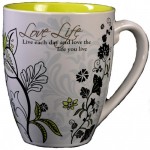 Love Life Mug | Inspirational Coffee Mug | My 12 Step Store
This floral mug is adorned with the words, Love Life. Live each day and love the life you live. Shop inspirational coffee mugs at My 12 Step Store today.
Treat Yourself to a Special Gift
Celebrate a milestone by treating yourself to something special. Maybe you've been putting off getting a subscription package for your favorite music or movies (Netflix, HBO, etc.). Celebrate a milestone by treating yourself to the subscription you want. Have you been saving for a new mountain bike? Ski equipment? Carpentry tools? Reward yourself with a special something you've always wanted to celebrate reaching a major milestone in your recovery journey.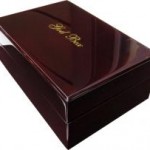 Teak Wood God Box | AA God Box | My 12 Step Store
AA God Box made of Lacquered Solid Teak Wood. 'God Box' printed on outside cover, Serenity Prayer Printed on interior cover. Included is a Leather-ette pouch w/ 'One Day at a Time'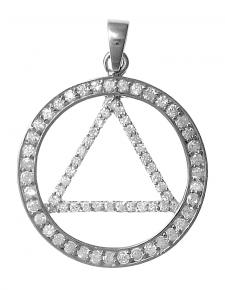 Hollywood Bling Pendant – Home of the very best in recovery books and unique gifts
Large AA Circle Triangle with Beautiful Cz's 1-1/4″ Wide by 1-5/8″ Tall with Loop & Bail Weight: 6 Grams $ 55.00 Reg. Price $75.00 You Save $20.00 in stock New
Help your loved one celebrate recovery milestones big and small with unique motivational gifts from my12stepstore.com.