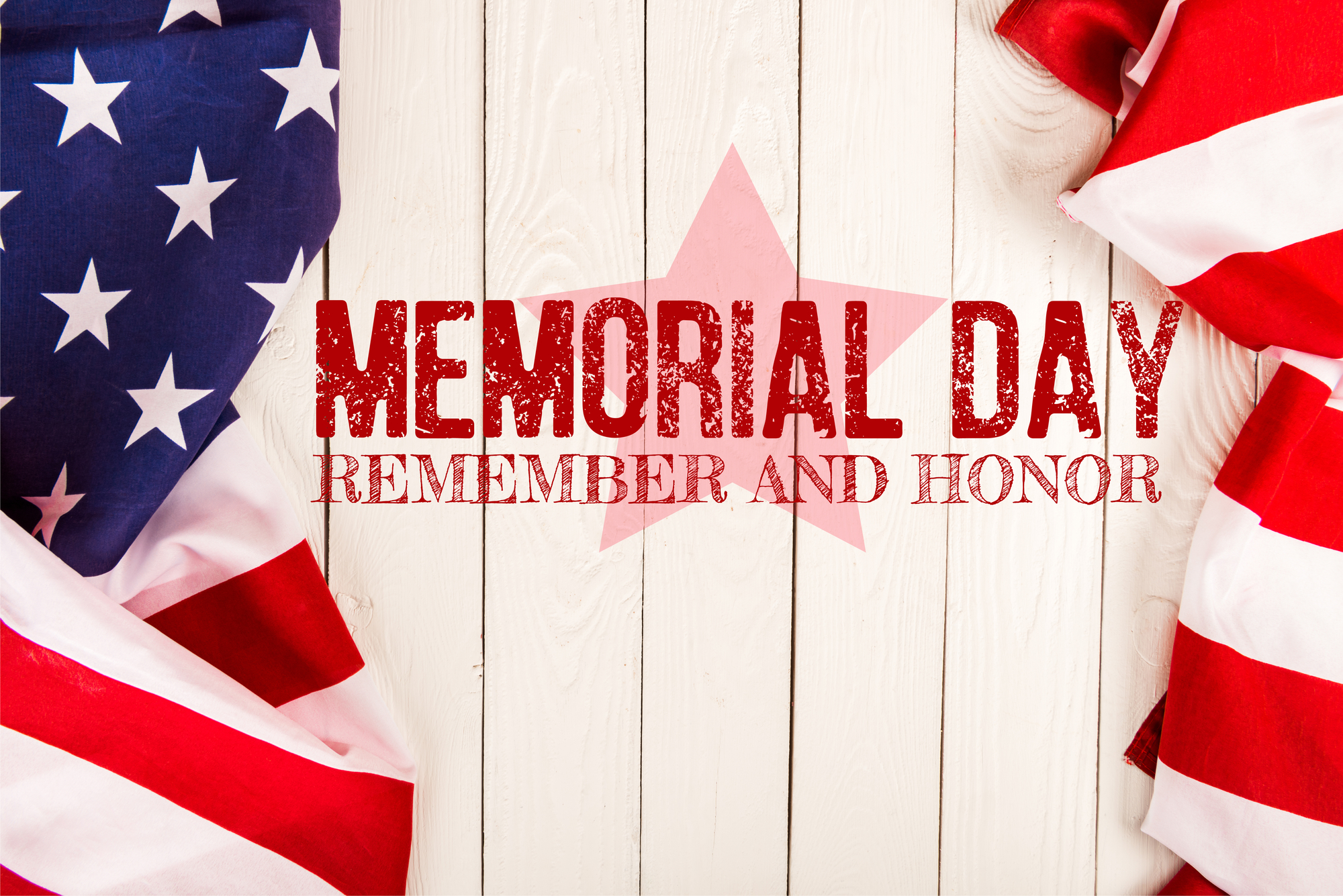 Memorial Day is widely recognized as the "unofficial" start of the summer season, in reality, it is a far more important and impactful holiday. Memorial Day is a federal holiday in the United States for honoring and mourning the military personnel who died while serving in the United States Armed Forces. The holiday is now observed on the last Monday of May, It became a holiday in 1971, but the practice of honoring fallen service members dates back to the Civil War. Originally known as Decoration Day, families and communities across the nation have long spent this day reflecting on the ultimate sacrifice so many of our citizens have made and finding unique ways to remember their service.
There are many different ways you can acknowledge Memorial Day. Finding a practice that centers on gratitude and reflection is not only an incredibly respectful thing to do; it also helps us stay centered in what can be hectic times. Here are some ideas on ways you can honor fallen veterans this Memorial Day. This year with the Coronavirus pandemic crisis going on it will be somewhat, different in how we celebrate. Depending on what state and city you live in, there are restrictions on what you should do and can't do. All in an act of respect and way to keep us all safe. So, the big barbeques, pool parties and beach parties will have a different look this year.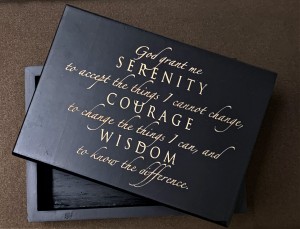 Serenity Prayer Black Wooden Box
Truly one of a kind magnetic top wooden laser etched serenity prayer God box. Comes with a Serenity Prayer gift card. $ 22.95 in stock New
www.my12stepstore.com
Fly the American Flag with Respect
Flags are a traditional part of Memorial Day, and you'll see them proudly displayed on local businesses, homes, and roadways. The proper flag etiquette on Memorial Day is to fly the flag at half-staff until noon, then raise it to full height. Many people find creative ways to show their patriotic pride, painting flags on their vehicles or even planning ahead to have a red, white, and blue display of flowers in their yard or garden.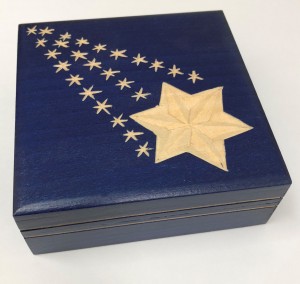 Material: Wood Origin: Poland Volume: 10.1 cubic inch Dimensions: 4 in. x 4 in. x 1-5/8 in. 19.95 Reg. Price $21.95 You Save $2.00 in stock NewShooting Star God Box
Honor Fallen Soldiers
One of the most traditional things you can do to mark Memorial Day is set aside some time to place wreaths or flowers on the graves of service members who lost their lives in the line of duty. Local veterans groups can help guide you toward the appropriate settings, and the families of those heroes truly appreciate these gestures of respect from strangers.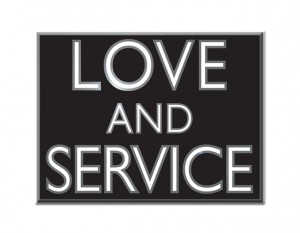 Love and Service Lapel Pin – Home of the very best in recovery books and unique gifts
Love and Service Lapel Pin. Our new Love and Service Lapel Pin. Measures 1 x 3/4 inches $ 4.95 in stock New. VG LP12. to order: …
Attend an online Virtual Event
Memorial Day parades held in towns and cities across the nation have been a tradition. These events often feature active military members and military equipment on display, which is exciting for little ones. How many actually take place this year remains to be seen. This year with the coronavirus restrictions on gatherings 2020 is featuring virtual events that are taking place, tour a memorial museum or virtual gathering. From virtual tours of military museums to live-streamed music concerts and comedy events, there are plenty of ways to enjoy the holiday weekend while staying home. Spending some time outdoors is also a great way to feel a connection with others, which is instrumental in achieving a healthy emotional balance.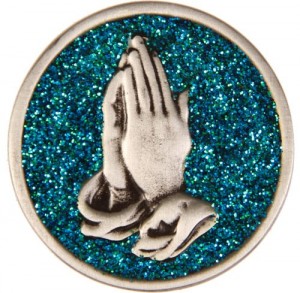 Glitter Praying Hands Medallion | My 12 Step Store
A symbol that represents contact with one's higher power, this glitter praying hands medallion is a reminder that you're not alone. Visit My 12 Step Store.
No matter how you choose to spend this Memorial Day, the team at my12stepstore.com encourages you to take some time to reflect on what it means to live in a free country, and the sacrifices it takes to achieve and sustain that freedom. Practicing self-reflection and gratitude can enhance your recovery process, and are excellent habits to establish for today and all the days to follow.