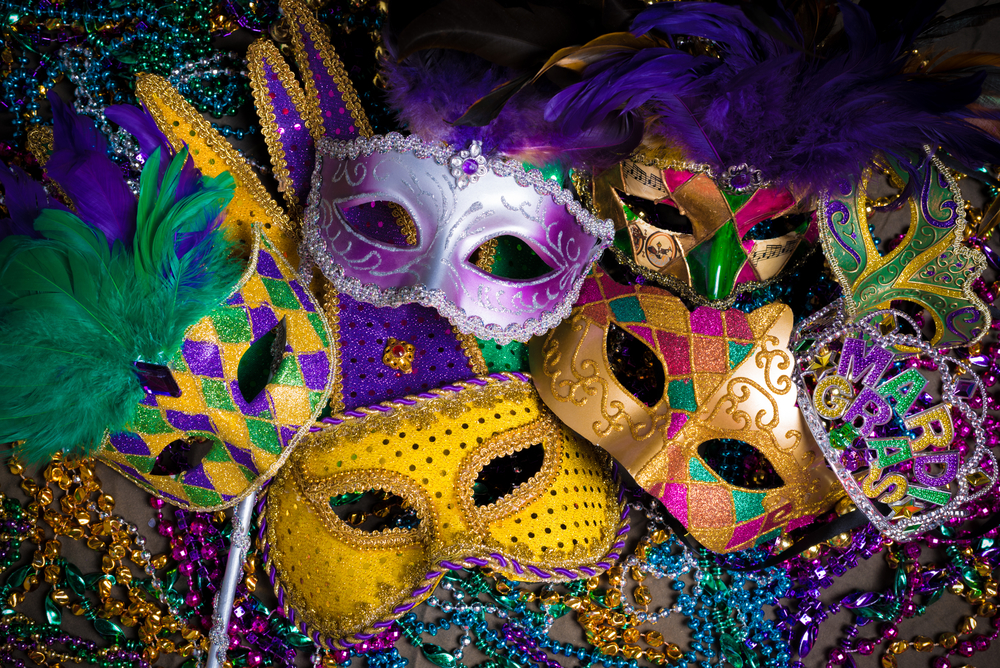 Mardi Gras may have a reputation for being one of the biggest partying days of the year, but that isn't how it started out. Originally, it was a religious occasion, corresponding with the last day before the start of Lent, a period when Christians choose to give something up for 40 days. Because many people chose to give up their favorite foods in an effort to be healthier, people often overate on the last night before Lent began, hence the name, "Fat Tuesday." Here are three interesting facts about the holiday that have nothing to do with drinking or partying. 
Also Known as Pancake Day
In some parts of the world, people celebrate Mardi Gras by eating pancakes. This custom is popular in Australia, New Zealand, Canada and the U.K. In addition to dining on pancakes, revelers also participate in pancake-themed activities, including arts and crafts, games and more.
Masks Are Legally Required on Floats
If you thought it was just common practice that everyone wears masks or face paint when riding on floats in Mardi Gras parades, it's time to think again. Surprisingly, it is actually a legal requirement. Originally, this practice was designed to encourage people to break free from their insecurities and have a good time with people outside their social circles.
Signature Colors of Purple, Gold and Green
Over the years, you've likely seen party-goers sporting purple, gold and green, as these are the official colors of Mardi Gras. However, these hues weren't chosen arbitrarily. Back in 1872, the "King" of the first-ever daytime carnival chose those colors for their associated meanings. Purple represents justice, gold denotes power, and green signifies faith.
Even if you practice a sober lifestyle, you can still have plenty of fun on Mardi Gras. Choose something else to indulge in besides alcohol, like a decadent dessert or a pampering massage. To help you stay on track with your sobriety, browse through the selection in the My 12 Step Store shop. We've got all the helpful tools you need to keep focused on your recovery, even when it seems like everyone around you is imbibing. Stock up on AA books, chips and more before the partying starts.