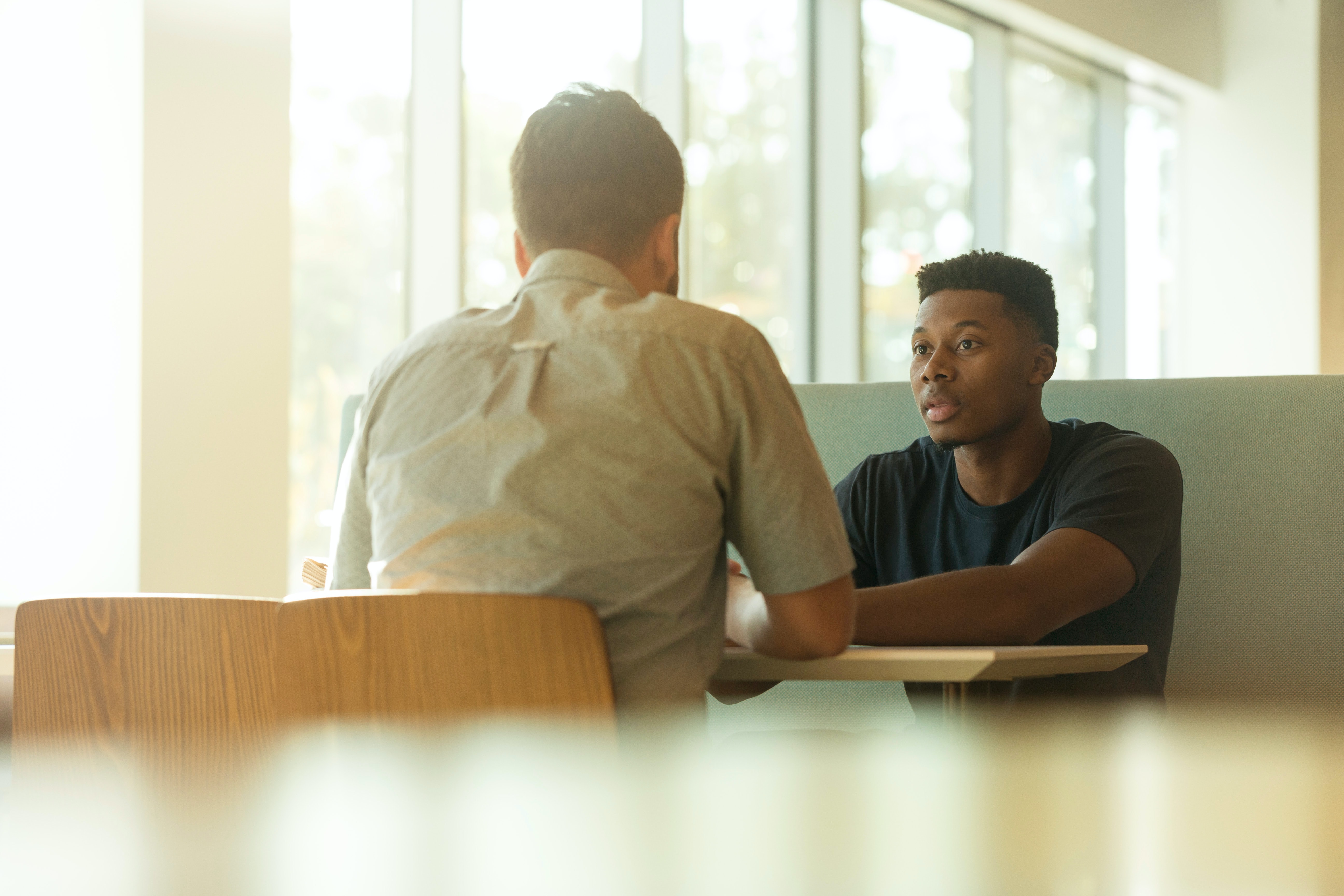 Recovery is a journey, but it's not something you need to do alone. When getting sober, it's important to have a sponsor who you trust. These individuals typically have many years of experience in sobriety and look to help others reach that as well. Sponsors benefit from sponsoring others because this helps them also stay sober.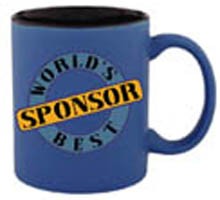 World's Best Sponsor Mug | AA and NA Sponsor Gift
Show your sponsor how much you care with this World's Best Sponsor mug from My 12 Step Store. We all appreciate our sponsors, so why not tell them.
A sponsor is someone you'll go through the twelve steps with and share your experiences and thoughts on sobriety. Your sponsor will share thier experience, strength and hope with you.  For example, there are three things you can start sharing now with your sponsor. These include your fears, ways to hold you accountable, and how you appreciate recognition.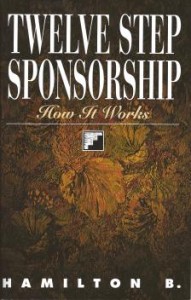 Twelve Step SponsorshipHow it Works
"Passing it on is a key concept in the Twelve Step community and many of the traditions and knowledge of the Twelve Step recovery program have been passed down by word-of-mouth from one generation of sponsors to the next.
Your Fears
Getting sober brings up a lot of yucky stuff. You need to take a good, long look at your past use and work through the pain and anxiety. Luckily, you have a sponsor to help you. Your sponsor is there to listen to it all — the good, the bad and the ugly. What's more, is you can talk to your sponsor about your fears. Maybe you fear a relapse. Maybe you fear the bills you've accumulated. Whatever fears you have, your sponsor will listen and help you work through your fear to come out stronger on the other side.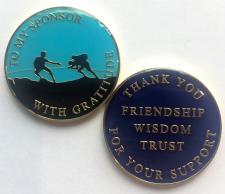 AA Sponsor Medallions for Men | My 12 Step Store
Male Sponsor. One fellow helps another! Its a WE program. This commemorative coin is perfect for saying thank you to your sponsor, for the help, guidance and support in the program.
Ways to Hold You Accountable
Another benefit of having a sponsor is accountability. You'll need to discuss with your sponsor on how to hold you accountable during your sobriety journey. This could be regular check-ins by phone and in person, making sure you call your sponsor if you feel like using, and attending a certain number of meetings every week.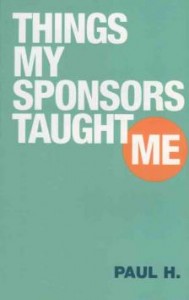 Things My Sponsor Taught Me | AA Book Online | My 12 Step Store
There is a time in every recovery when this book will be a lifesaver. Sponsors are one of the little miracles of Alcoholics Anonymous. A sponsor is an amalgam of teacher, guide, cop, friend, role model.
How You Appreciate Recognition
You'll be doing a lot of hard work to get sober, and recognition of each step forward may be exactly what you need to stay sober. Talk with your sponsor about how you appreciate recognition and the ways you welcome it. This could simply be words of praise, like "Good job." The more your sponsor recognizes your hard work and verbalizes recognition of this, the better your chances of staying sober.
Having a sponsor gives you an ear you just can't find anywhere else. Your sponsor has gone through what you're going through and has a wealth of experience in sobriety, along with empathy. And remember, whatever you share with your sponsor is confidential, so share from the bottom of your heart.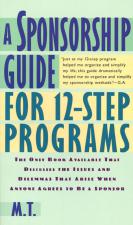 A Sponsorship Guide| My 12 Step Store
A Sponsorship Guide For 12-Step Programs. A Sponsorship Guide for 12-Step Programs offers the reader far-ranging suggestions, based on concrete experience, for the most common issues and dilemma that arise when one agrees to become a sponsor in any 12-step program.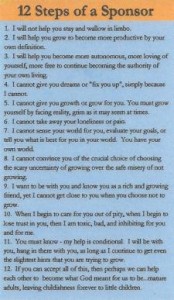 "12 Steps of a Sponsor" Wallet Card | My 12 Step Store
Take your inspiration with you wherever you go. This wallet card from My 12 Step Store features the 12 steps of a sponsor to help during hard times.
To learn more about staying sober and celebrating your sobriety, visit my12stepstore.com.