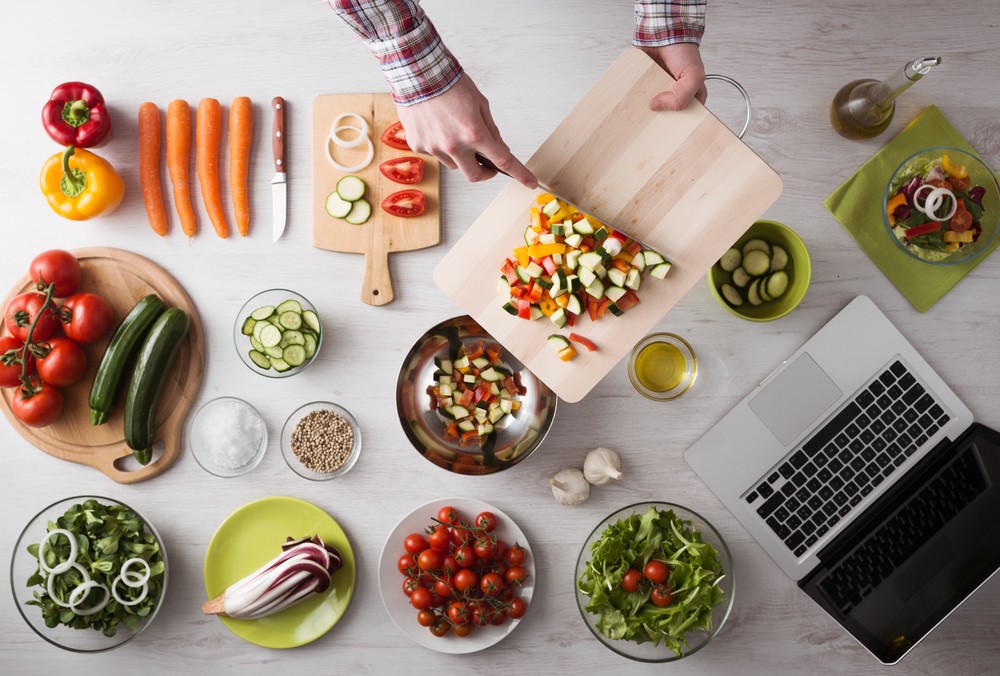 In many ways, recovery is about taking care of yourself. Not only in terms of avoiding your addiction but also in terms of eating healthy, drinking water, sleeping well, and exercising. The more you take care of yourself, the easier you will find it to care about yourself. Addiction is both a psychological and physical thing. With that in mind, there are some amazing recipes that can give you a boost.
BLT Salad
"This recipe is reminiscent of the classic BLT or bacon, lettuce, and tomato sandwich. It's a great summertime salad!" https://www.allrecipes.com/recipe/14146/blt-salad/
Zucchini Salad
This exquisitely simple recipe from Jacques Pépin first appeared in The NYTimes in 1991 and couldn't be easier. https://cooking.nytimes.com/recipes/3660-zucchini-salad The zucchini is gently roasted until tender, then tossed with salt, pepper, white wine vinegar and oil. It's the perfect treatment for almost any summer squash.
Fettuccine with Red Pepper-Cayenne Sauce
This comfort food embodies everything that an addiction support food should be. Heavy on the carbs and fats, it produces a feeling of satisfaction and gives you the energy that you need. When going through recovery, many people need to recover some of their lost weight and their health, which fettuccine absolutely can do.
Meanwhile, the red pepper cayenne sauce adds a kick, which can get your blood flowing and your endorphins rushing. Add some chicken for the protein and you're well on your way to continued recovery.
Chocolate and Orange Energy Balls
When you need the energy to get through the day, what's better than chocolate? Chocolate anything is often a good idea; you may have heard that chocolate can simulate the rush of love. Chocolate chemically replicates many pleasant emotions, which can give you the boost that you need when you eat it. Additionally, chocolate does have caffeine in it, which can change your energy levels.
The citrus of the orange gives a refreshing punch to this recipe, which is additionally useful because you can take it on the go with you.
Baked Apples
Don't have the energy to make a snack? Baked apples look elegant and sophisticated, but they're a breeze to make. This is a great way to get a serving of fruit and anti-oxidants in the form of a dessert. If you want an extra treat, you can top it with cinnamon, nutmeg or some vanilla ice cream.
Of course, everyone is different. Your recipes may look different than others, depending on the types of food you ate as a child and the things that make you feel most comfortable. Focus on clean, healthy eating that satisfies you and makes you happier. For more addiction-related advice, continue to follow My 12 Step Store.