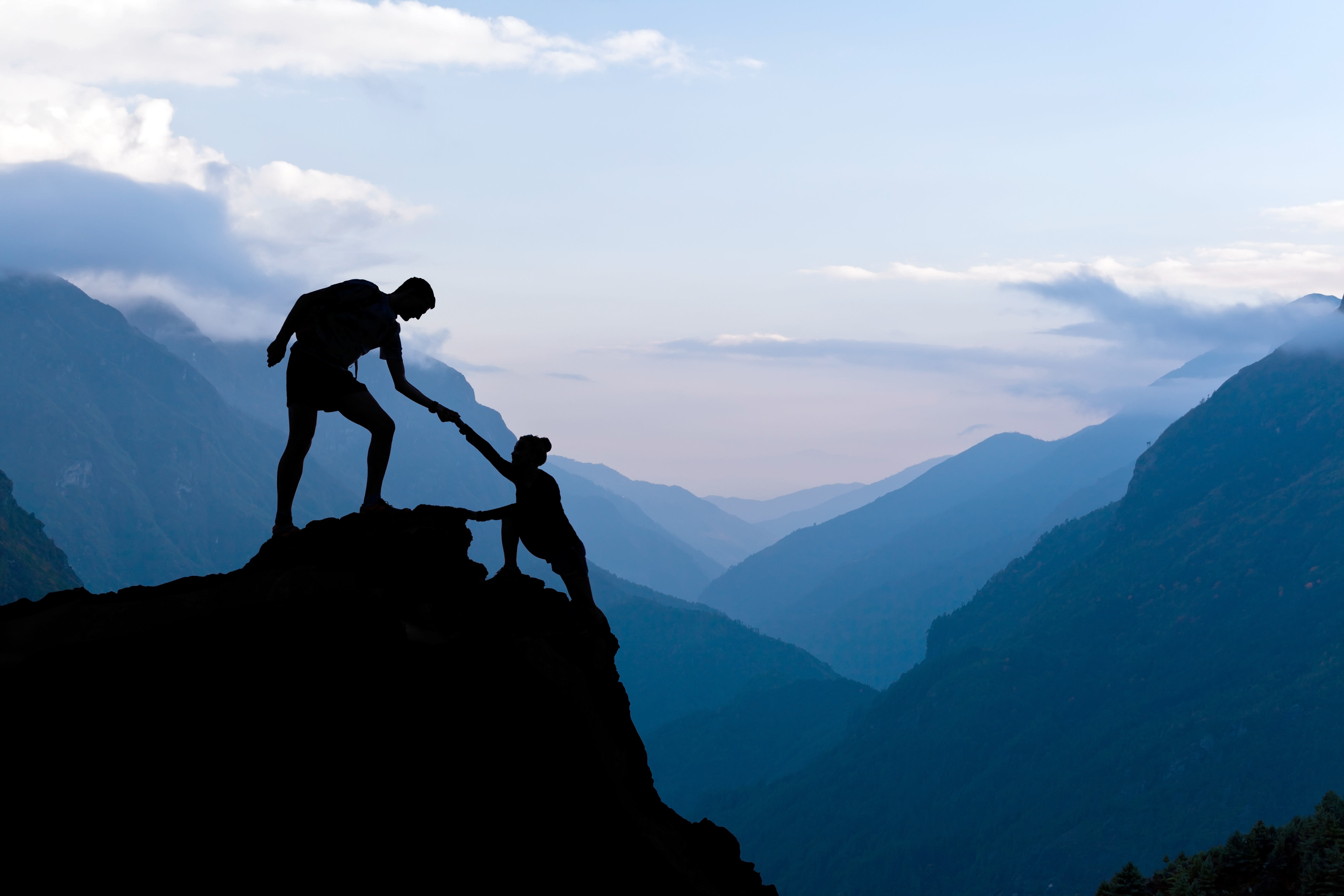 Success is so much more than the money or things you accrue in life. To be truly successful in life, you need to be fulfilled. Fulfillment can be found in service to others. There's nothing more satisfying than sharing your time and talents to help others in your community. Helping others is a great way to celebrate your recovery. Practical experience shows that nothing will so much ensure immunity from drinking as intensive work with others in recovery sharing our experience strength and hope. Here are some thoughts to consider before starting community service.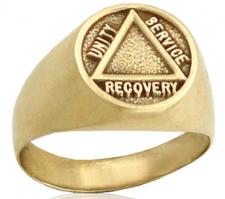 Gold Unity Recovery Service Ring – Home of the very best in recovery books and unique gifts
This AA unity ring has the words Unity, Recovery and Service on the side of the triangle. It is made of 10K Gold and has a high polish finish.
Use Your Gifts
Everyone has talents and skills that they have developed over the years. These skills can be used in service to others. Look for ways you can use your talents to better the lives of those who are less fortunate in your community. Every city has nonprofit organizations looking for volunteers to help with community projects. By looking around, you're bound to find a place that could use your help.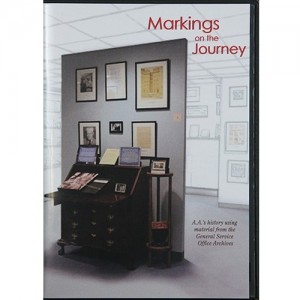 Markings on the Journey DVD
This newly revised DVD depicts nearly 80 years of A.A.'s history using rare material from the General Service Office Archives. It explores A.A.'s pioneering days and growth in the United States and Canada, as well as around the world.
Consider Your Motive
Your motive for serving is very important. If you're only giving for recognition or to feed your own ego, it's better not to serve at all. Serving others is a sacrifice and privilege – something you do it out of love and concern for others without expecting anything in return.
Being in recovery gives you a greater understanding of others in need. Your unselfish service can also strengthen your resolve to stay sober long term, which will enable you to build a better life.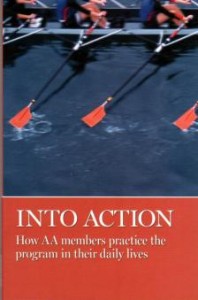 Into Action – Stories from AA Grapevine
This collection of Grapevine stories shows the many ways members work the program of AA. Written by men and women, young and old, with different lengths of sobriety, the articles in this book highlight how members practice the Twelve Steps, use our literature and slogans, and get into service, sponsorship and fellowship.
Ways of Being of Service
There are numerous ways of serving others. Here are just a few:
Teach remedial reading or math to children, teens, or adults in need
Counsel troubled youth
sharing your experience by sponsoring and working with others new in recovery
Plant trees to replenish a park or sign up for community cleanup programs
Organize a drive to collect food or clothing to donate to a homeless shelter
Volunteer to drive seniors to the doctor, grocery store, or pharmacy
Prepare and distribute home-cooked holiday meals for needy families
Host special events for sick children in hospitals
Serve meals at a soup kitchen
Work with Habitat for Humanity to help build or improve homes for others
Love and Service Lapel Pin
Our new Love and Service Lapel Pin. Measures 1 x 3/4 inches. Other items you might want to order: "If Not Now When ?" Pewter Executive Style Paperweight $45.95 $41.95
Lift Others Up
Another way to serve is to be an encouragement to others. You can lift others up by being a positive influence in their life. Through love and encouragement, you can help others overcome difficulties in their life and dispel doubts and fears that are keeping them from reaching their full potential.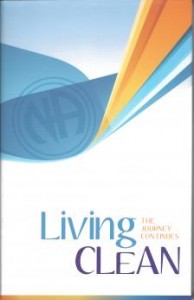 Living Clean: The Journey Continues | My 12 Step Store
Order Living Clean: The Journey Continues from My 12 Step Store. It discusses recovery in our daily lives and in our relationships with family and friends.
For inspirational gifts to help lift others up, visit our website at my12stepstore.com.