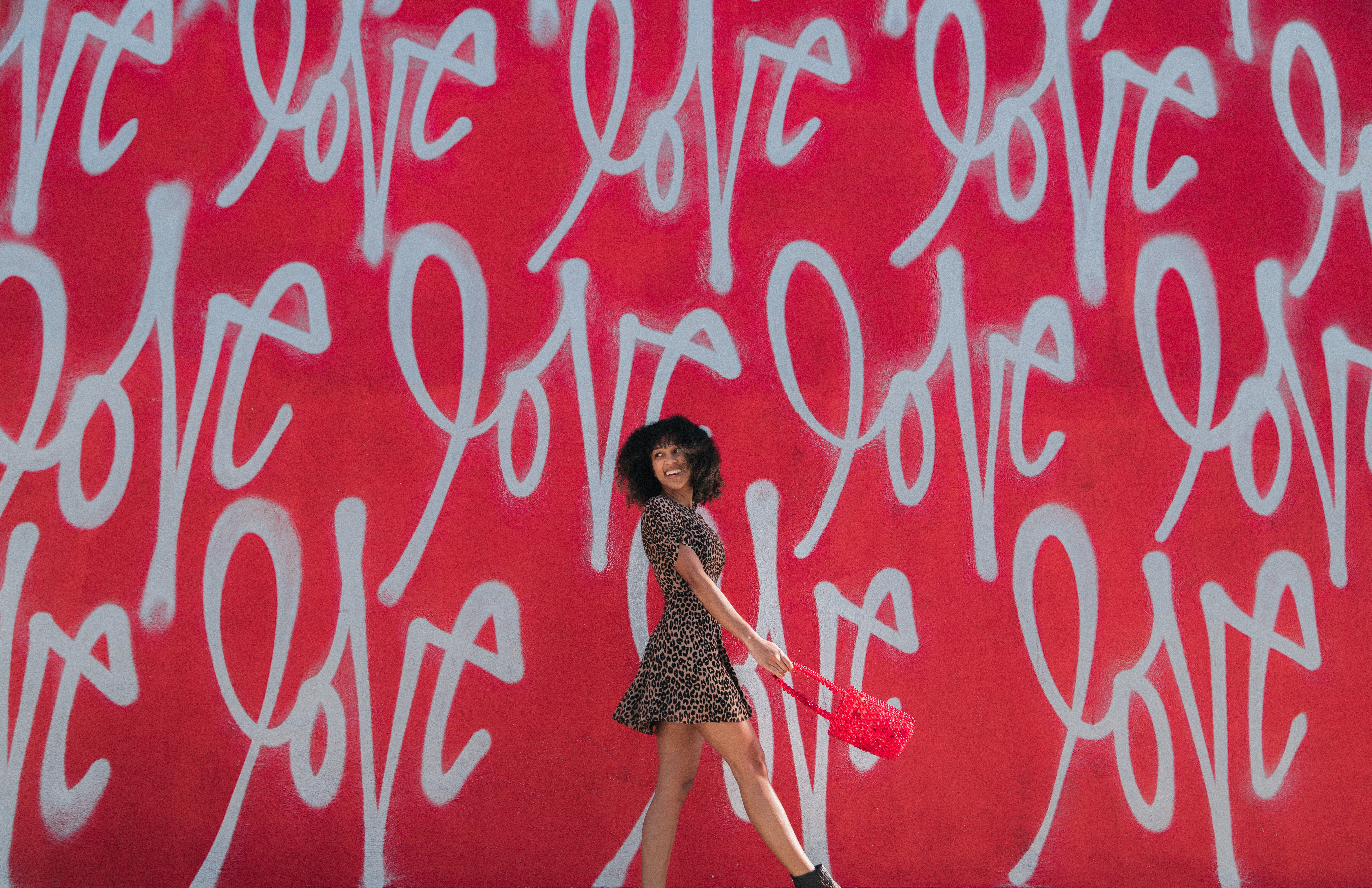 Valentine's Day is a wonderful time to share your feelings with someone you romantically love, especially if the holiday is so close at hand. Taking the plunge to say "I love you" could be the beginning of a beautiful life together. Relationships can blossom on this special day if you're ready and willing to give love a try.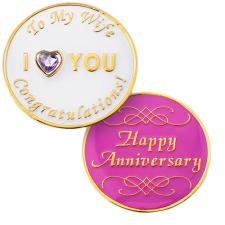 Wife Anniversary Medallion – my12stepstore.com
The Front says: To My Wife; "Congratulations", with I "Heart" You, with a jeweled heard shaped crystal. On the back: Happy Anniversary.
Is Saying "I Love You" on Valentine's Day a Cliché?
If you really mean it, there's nothing "cliché" about expressing your love to someone on Valentine's Day. It's a time when people feel close to those they love. A sincere, thoughtful expression of love on this day will mean so much to that special someone in your life. If you've gone through difficult times together, Valentine's Day offers an opportunity to strengthen your relationship by affirming your love and commitment to one another.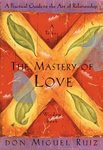 Don Miguel Ruiz' The Master of Love (soft cover)
"In The Mastery of Love, Don Miguel Ruiz illuminates the fear-based beliefs and assumptions that undermine love and lead to suffering and drama in our relationships.
When You're Ready – Take the Plunge!
Saying "I love you" to someone is a big step that shouldn't be taken lightly. At the same time, it's not a step you want to put off indefinitely, as good personal relationships aren't easy to come by. If you truly love someone and feel the time is right, take the plunge – Valentine's Day or not. Even if your partner isn't ready to respond in like manner, he or she will know that you care. You may be taking a chance by sharing your feelings, but love is something that's worth taking chances on.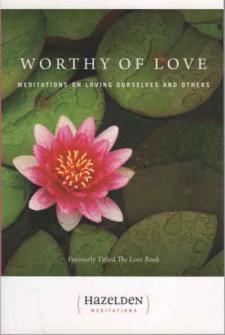 Worthy Of Love Daily Meditations on Loving Ourselves and Others – Home of the very best in recovery books and unique gifts
Worthy Of Love Daily Meditations on Loving Ourselves and Others by Karen Casey is a book for those who struggle to love and be loved. Order the softcover today.
It's even more important to share your love and support when a special someone is in recovery. Your love could be the catalyst that keeps your partner sober over the long haul so the two of you can look forward to a brighter future.
Unique Ways to Say "I love you" on Valentine's Day
There are countless ways to express your love on Valentine's Day, in word and deed. Here are just a few:
If you can sing, give your partner a rendition of his or her favorite love song.
Sprinkle a path of rose petals from the doorway of your home to your bedroom.
Write a romantic poem for the one you love.
Plan a romantic nighttime picnic in the back yard where you can wine and dine under the stars.
Serve your loved one breakfast in bed.
Choreograph a fun dance for the one you love.
Book a surprise weekend getaway retreat.
For meaningful Valentine's Day gifts for a loved one in recovery, visit my12stepstore.com.