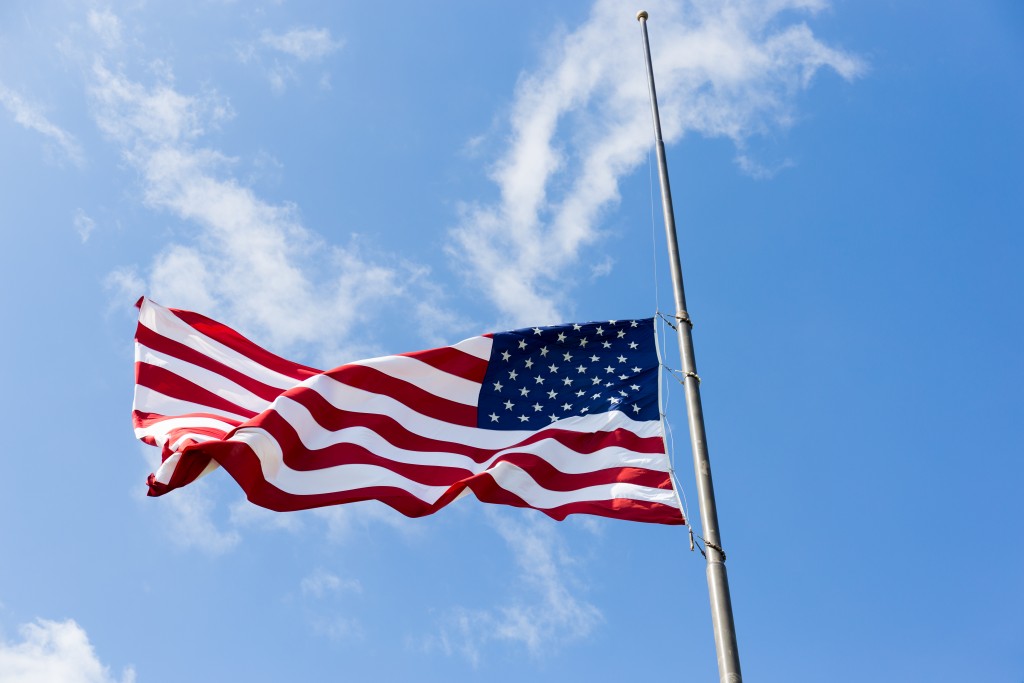 To many people, Memorial Day is the official kickoff to summer. A weekend filled with BBQs, beach excursions, camping, graduations, and even 12-step conventions. It's easy to get caught up in a three-day weekend and lose sight of the true meaning of this day.
The last Monday in May is a federal holiday where we honor our fallen military soldiers. It's also a great opportunity for those of us in recovery to show our gratitude and give hope to others. Read on for some activities for a safe and sober Memorial Day.
 
NA Swarovski Bling Red Coin

A perfect recovery gift to celebrate that NA birthday/anniversary. Other items you might want to order: Bezel Key Chain with Crown Top $16.95
Visit a Veteran's Cemetery  
A trip to a veteran's cemetery is a great way to spend part of your day. Grab some small flags or flowers to place at the gravesites. If you can't, no worries. Just taking a moment at the graves is fine. Say a prayer, give thanks or reflect on the sacrifices these men and women have made for our country.
Celebrate Living Veterans 
Another way to honor Memorial Day could be to visit a veteran's hospital. This can be a rough day for many veterans. Most would love the company. Maybe even ask if there's interest in having a meeting. Bring some treats or small gifts. It's guaranteed to lift everyone's spirits!
 
The Basic Library NA – My 12 Step Store

A box set of our five basic recovery books in softcover: Basic Text, Just for Today, It Works, Living Clean, and Guiding Principles. Please note that an additional 10% will automatically be taken off total cost of merchandise at checkout.
Everyone Loves a Parade 
Most communities have Memorial Day parades. This is a fabulous way to honor fallen soldiers and have some fun at the same time. If your area does not have a parade, you can watch one on television. The National Memorial Day parade airs on May 27th at 2 p.m.
 
How Al-Anon Works – Softcover – My 12 Step Store

How Al-Anon Works for Families & Friends of Alcoholics opens wide the door to a remarkable fellowship of courageous men and women who have experienced the sometimes subtle, but nonetheless devastating effects of another's alcoholism.
Organize a Sober Event 
Hosting a sober event is a fantastic way to honor Memorial Day. You can also have a blast while doing it. A sober event could be anything. As long as it's alcohol-free. The possibilities are endless. Having a BBQ, going to the beach, going hiking, camping and 12-step conventions are just a few that come to mind. This gives your friends in recovery an alternative to alcohol-based get-togethers. Extend the invite to some veterans who may be alone on Memorial Day. Offer to pick them up.  Ask folks to bring a dish and fire up the grill. Get some soda and put on a pot of coffee. You'll have a blast!
 
Fellowship Enamel Medallion

This welcoming Fellowship Medallion speaks for itself. Fellowship is the meeting after the meeting. Perfect gift for fellowship groups in any program.
We hope you found our suggestions helpful and inspiring. Whatever you decide, we wish you a safe and sober Memorial Day.