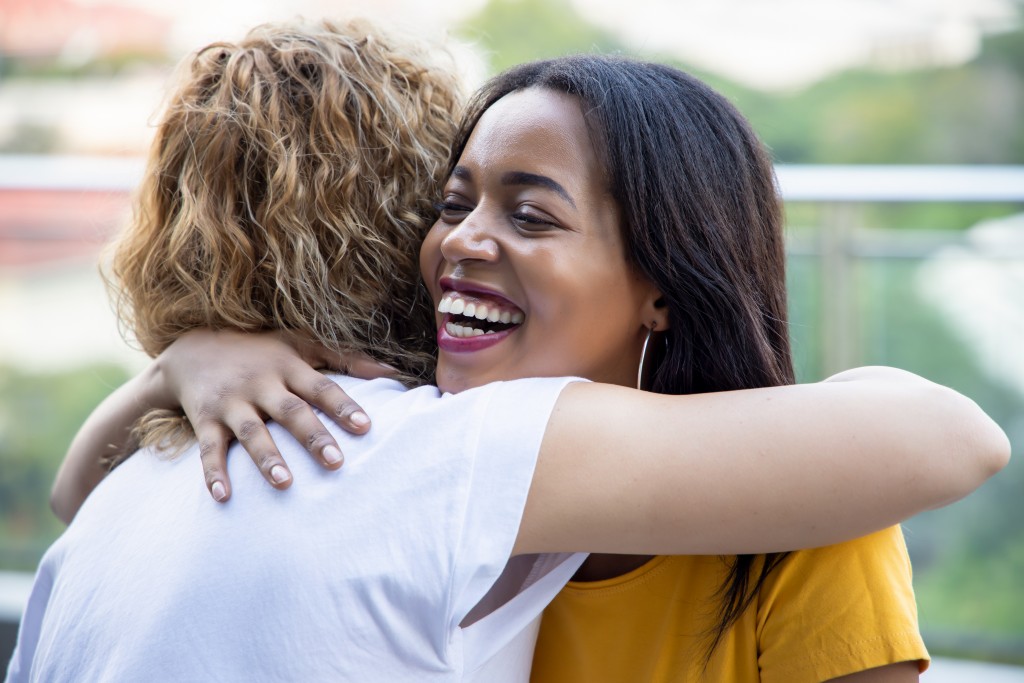 When you're at one of your lowest points, either emotionally, spiritually, physically, or all three, it can be hard to imagine helping anyone other than yourself. In a lot of ways, this makes sense; when we're hurt, we tend to think only about how we can stop ourselves from hurting. Thinking about helping others can get dropped to the bottom of a priority list.
In many ways, however, helping others is the best way to help yourself through a dark time. By focusing on something other than yourself, it can become much easier to put your own problems in perspective.  At the very least, performing acts of service can be enough of a distraction to get you through a craving.
Not all acts of service have to be ongoing volunteer commitments. If you just have a small amount of time, or if you're not ready to commit to a full schedule of volunteer work yet, try these ideas.
Have Lunch With Someone Who's Lonely
An elderly neighbor or a friend from a support group would probably love to go to lunch with you. Not only is it a great way to reach out to people who might otherwise not get a chance to go out, but you'll also be strengthening ties with people who can support you.
Mow a Lawn
Plenty of churches and other non-profit groups need people who can perform tasks like mowing the grass or fixing cracks in plaster. So few people volunteer for these types of basic maintenance tasks that most groups have stopped asking. If you find that physical activity is a good way to deal with your issues, this might be a great way to work through your issues while giving back to the community.
Sort Items at a Food Bank
Donations that come in have to be sorted and placed on shelves. Most food banks will also make sure that their volunteers go home with a bag of food, which can be a good way to supplement your food budget.
 
Gold Unity Recovery Service Ring

This AA unity ring has the words Unity, Recovery and Service on the side of the triangle. It is made of 10K Gold and has a high polish finish.
Random acts of Kindness
You can also randomly do acts of kindness, such as opening a door for someone entering a retail store, letting someone get ahead of you in line, help someone clean a room, making a food dish for a friend in need, there are many things you do.
Do you know of any other ideas that can help others while helping yourself? Let us know below!