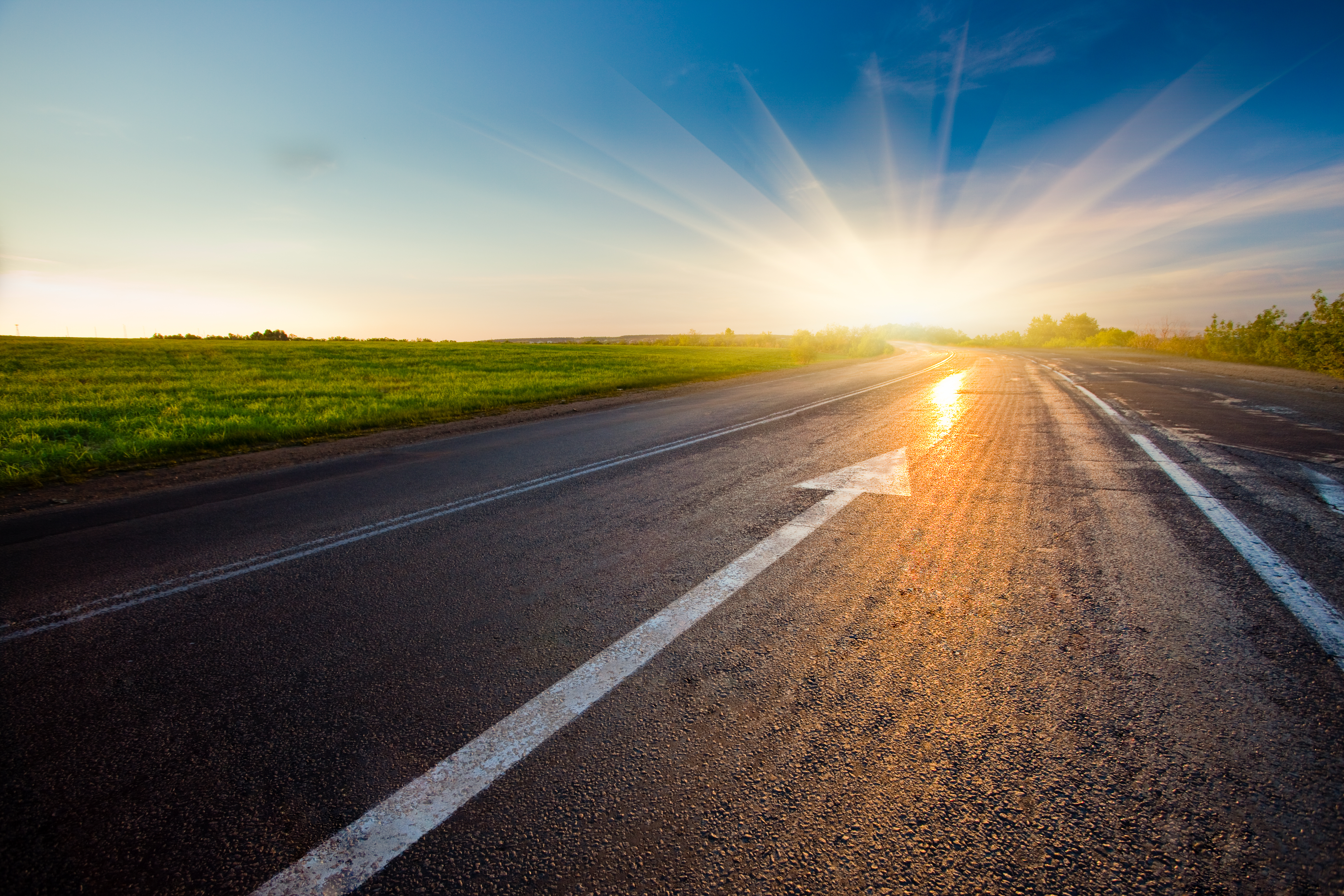 As you begin your journey into your new life, you'll take certain steps to build a new reality.  As part of the 12 Step Process, you will reach step Four in the Alcoholics Anonymous Twelve Step Program. This step requires you to "make a searching and fearless moral inventory of ourselves." This is challenging but it is also an opportunity to look deeply into yourself and discover who you are and the source of your pain that leads to drinking.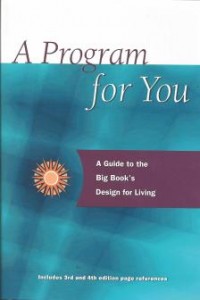 A Program For You
A Program for You: A Guide to the Big Book's Design for Living clears our way for discovering positive, powerful answers to these questions. In the years since 1939, the Big Book, Alcoholics Anonymous, has guided millions in their search for a design for healthy living free of addictive behaviors.
Step four while yes, challenging can be done in 2 – 5 days, but many will take longer as it can be an emotional and healing process as you are writing. One of the most important parts to a 4th step is to simply start writing. It should be done with your sponsor and thier guidance but can be done with another person in your support system.  At My 12 Step Store in West Hollywood, CA, we understand how real and tender this journey is. We provide materials that can help support you when you really need it.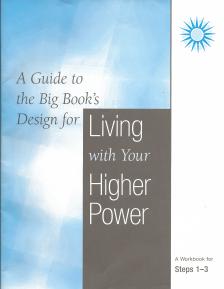 A Guide to the Big Book's Design for Living with a Higher PowerThe Big Book Workbooks Set – AA Big Book, AA Coins, AA Chips & AA Jewelry at My12StepStore.com
These three workbooks feature information to reinforce important points in the book A Program for You and include exercises for self-examination and disclosure.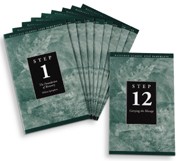 12 Step Program Information | Twelve Steps of Alcoholics Anonymous
Used by patients in recovery centers throughout the nation, these easy-to-read 12 step program pamphlets are a sure way to gain a basic, and yet thorough, understanding of the significance of the Twelve Steps of Alcoholics Anonymous.
Facing the Reality of Step Four
Conducting a true, honest step four can be a painful process. It's scary to focus on yourself and the character flaws that you have. But when you honestly address these issues, you will soon find that they can be overcome. If your personality inventory is conducted honestly, you'll see that a whole new world awaits you.  Several books and pamphlets that can supplement the AA big book and twelve and Twelve are available for more understanding.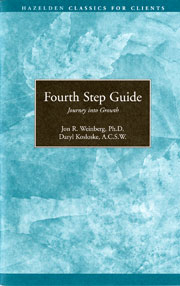 Fourth Step Guide: Journey Into Growth – Alcoholics Anonymous Book
In this helpful guide, the authors lead us through exercises that enable us to examine our behaviors, thoughts, feelings and actions in preparation for the Fifth Step.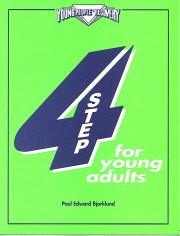 Step 4 for Young Adults | 12 Step Program Workbook
Step 4 for Young Adults is an action-focused workbook with questions, examples, and personal stories. Find 12 step program books at My 12 Step Store.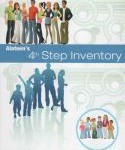 Alateen's 4th Step Inventory
This workbook keeps it simple for members of any age with questions, cartoons, and space to write or draw your feelings. 48 pages. $ 10.95 in stock New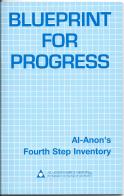 Blueprint For Progress | Al-Anon Fourth Step Workbook
Al-Anon's Fourth Step booklet includes reflections and inventory questions on six different aspects of personal growth. Blueprint for Progress booklet is 5.5″ X 8.5″ , 64 pages.
Benefits and Challenges Go Hand in Hand
While you are going through the fourth step process, it is important to realize that any painful work that you are doing will lead to a brighter future. This honest approach to doing a personal inventory will help ensure that you will be ultimately successful. The fourth step is an important part of the road to recovery, but it also leads to spiritual growth. You will find that you will have the opportunity to rebuild damaged relationships and contribute to society as a whole.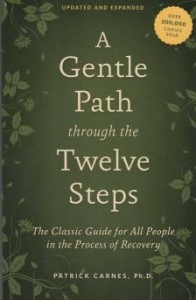 A Gentle Path Through the 12 Steps (Updated & Expanded)
A revised and expanded edition of the recovery classic by Patrick Carnes, Ph.D., a leading expert on addictive behaviors. The Twelve Steps tap into the essential human process of change and will be regarded as one of the intellectual and spiritual landmarks in human history.
This is not a time to sit on any secrets. In the past, it's secrets that have damaged your relationships. This is a time to repair and rebuild. Through the self-appraisal process, you will find that you have strengths and talents that have been pushed down for many years.  This spring, enjoy the benefits of sobriety. Drinking may have been a balm that calmed fears and allayed anxiety but today is the time to find the benefits of living your true life.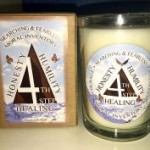 Glass Soy Candle with Box – 4th Step
4th Step Glass Candle. Light the candle and fill the box with your dreams, visions and prayers. Then surround yourself with a beautiful scent while you meditate and manifest prosperity.
At My 12 Step Store, we are your advocates when you are going through the 12 Step Process. We have resources that can help sustain you through your journey. When you feel fragile or, just need the right materials to keep you on the right path, visit us.