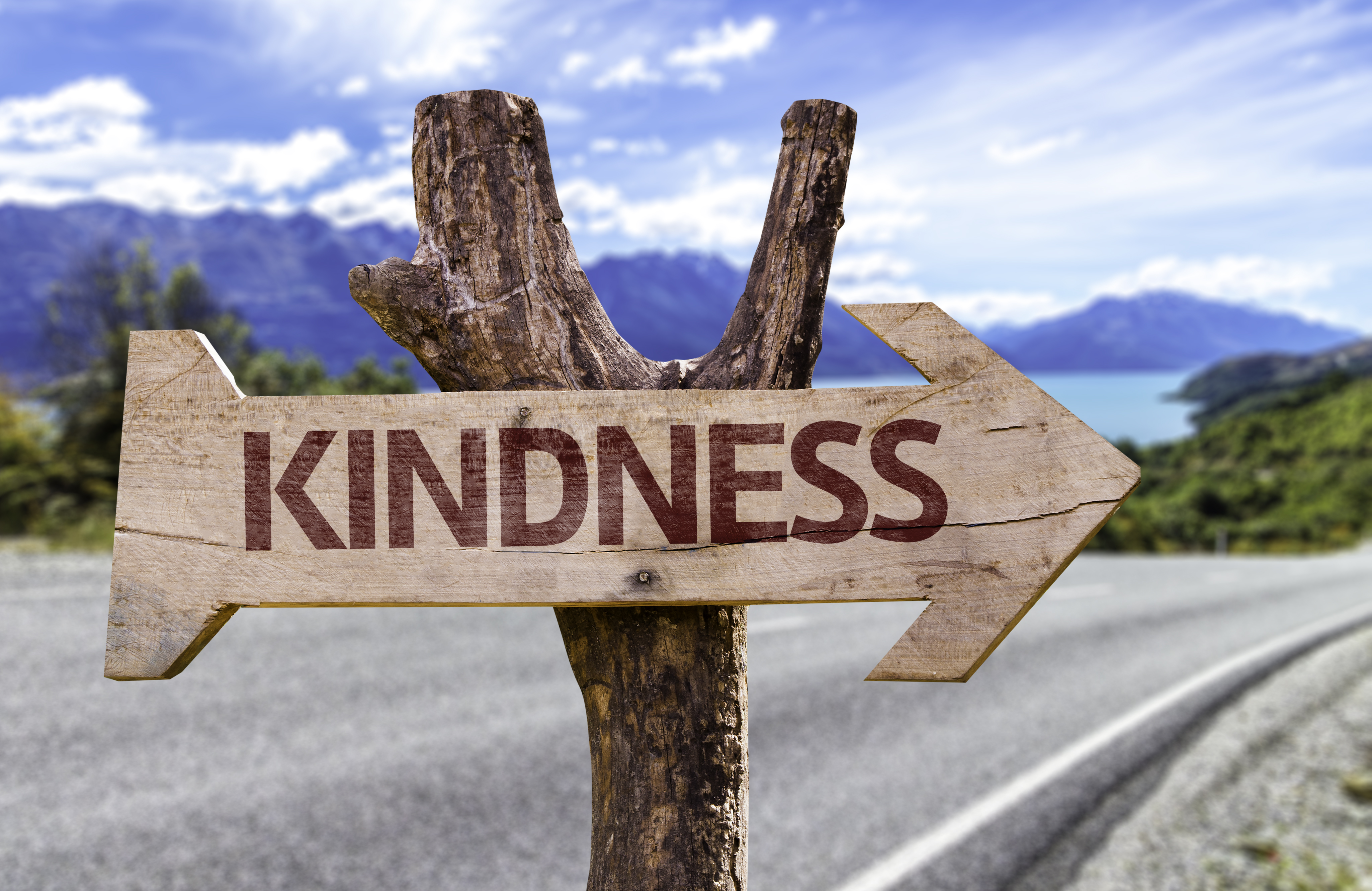 Sobriety and the journey to attain it is one of the hardest things some people will ever deal with. It is a daily struggle, and even after you are clean, you may still struggle with trying to stay clean and finding people that will help support your journey further.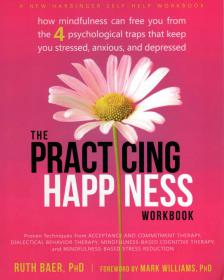 The Practicing Happiness WORKBOOK
Love This : The Practicing Happiness WORKBOOK
A Kinder Voice by Thérèse Jacobs-Stewart | My 12 Step Store
Order A Kinder Voice from My 12 Step Store. Through short, accessible phrases, you will learn to reorient your thinking when your inner critic shows up.
The Power of Kindness
One of the most beneficial things you can do for someone recovering or that you can get as a person in recovery is the kindness of others. Think about it, in a time when you are at your lowest, when you may be potentially struggling, when you are trying your best to recover and your best to get back on track, the kindness of even one person can make a huge difference.
It is important that you take the time to be kind and mindful when talking to someone working on their sobriety. Kindness can help people stay on track, give them the encouragement they might need to get through difficult times and make a huge difference in their mindset.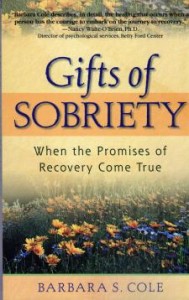 Gifts of Sobriety
When the Promises of Recovery Come True Softcover, 168 pp. Author: Barbara S. Cole $ 15.95 in stock New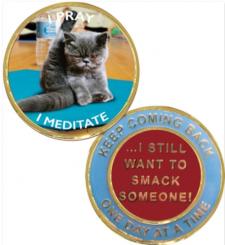 Yoga Cat Recovery Medallion
I Pray, I Meditate…..I Still Want To Smack Someone!" Yoga Cat Medallion. Sometimes a little humor is required! A great coin to give to a sponsee or an old timer, fitting for all!
How You Can Support People in Recovery
For those that are not in recovery themselves but that want to help, there are a few ways that you can support those in recovery. First and foremost, you should work to understand and extend understanding as much as you can. If you have a friend or family member in recovery, let them know that you want them to succeed, that you are going to do what you can to support them, and that you are happy for their recovery.
Another thing to keep in mind is that when people are in recovery, they can feel defeated and like they are struggling, and a bit of kindness and support can make such a huge difference. The right support system and just a bit of kindness can make a huge difference in their recovery and help them take those steps toward genuinely becoming the person they want to be and help them to become clean and sober.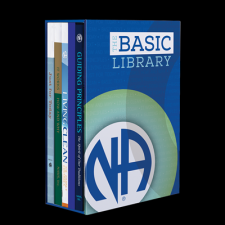 The Basic Library NA
A box set of our five basic recovery books in softcover: Basic Text, Just for Today, It Works, Living Clean, and Guiding Principles. Please note that an additional 10% will automatically be taken off total cost of merchandise at checkout.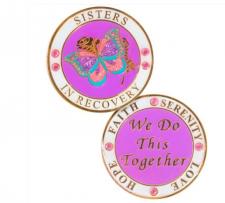 Sisters in Recovery Butterfly Medallion | My 12 Step Store
Order this Sisters in Recovery butterfly medallion from My 12 Step Store. She'll love the glittery design, meaningful message, and gemstone accents.
Recovery is difficult, and it is something that you have to focus on, that you have to work for, and kindness can make such a difference and help those working toward sobriety attain it.