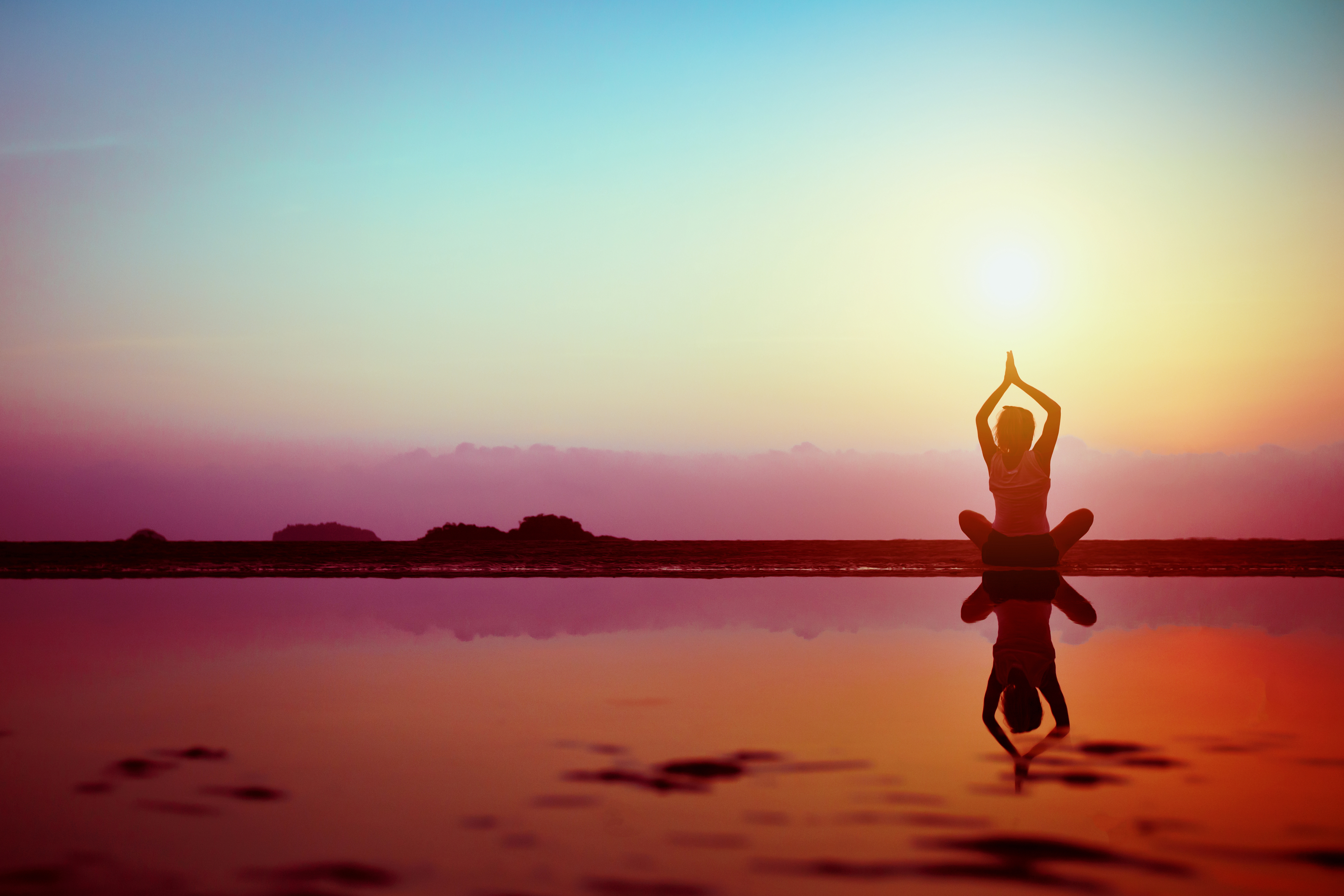 People often say, "I'm not religious, but I feel that I am spiritual." Although the two concepts may seem similar, they have several differences. Reliance on a greater power can be beneficial for recovery. However, individuals who don't necessarily ascribe to a particular religious philosophy can still tap into their spiritual natures to derive support and encouragement from a broader range of spiritual ideals.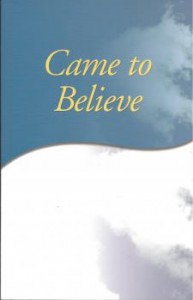 Came to Believe
For easier reading, this large print edition is twice the size of the regular Came To Believe. This is the spiritual adventure of A.A. as experienced by individual members.
What Being Religious Means
Religious people generally adhere to a particular religion's beliefs, customs and rituals. People are often born into that religion, which is a part of their personal, family and community identity. Being religious doesn't necessarily mean you are also a very spiritual person. Some people hold strongly to the outward signs of religion without experiencing any broader insights or expansion of understanding.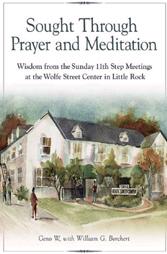 Sought Through Prayer and Meditation | My 12 Step Store
Wisdom from the Sunday 11th Step Meetings at the Wolfe Street Center in Little Rock Softcover, 216 pp. $ 15.95 in stock New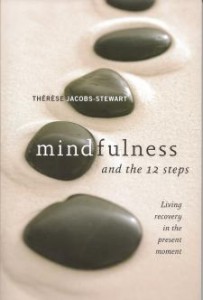 Mindfulness and the 12 Steps by Thérèse Jacobs-Stewart
Living Recovery in the Present Moment. Softcover, 208 pp. Author: Thérèse Jacobs-Stewart $ 15.95 in stock New
What Being Spiritual Means
Being spiritual means, you are engaged in the journey of discovering larger meaning. In the process, a person may take on ideas from many different religions or no particular religion at all. The concepts of compassion, forgiveness, unity and service to others take on a higher meaning for the spiritual person. Their experience of a higher consciousness may come from meditating, being in nature, helping others, or other activities that bring them greater peace and understanding.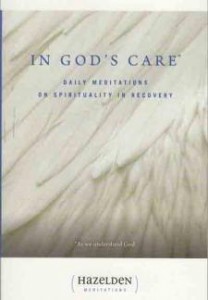 In God's Care
Love This: In God's Care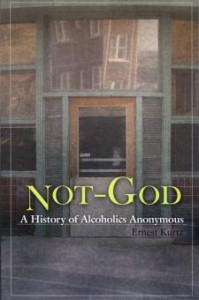 Not God
Love This: Not God
Both Concepts Can Support Efforts Toward Recovery
If you are part of a religious tradition, reconnecting to those values and rituals can provide comfort and strength for you. If you don't have a background in a traditional religion or find it doesn't provide the emotional and psychological support you need, feel free to explore the many books, videos and online forums that are available on spirituality.  Some may not speak to your needs, but others may provide new insight on how to think about life, human behavior and what it takes to be a good person and a productive member of the human family.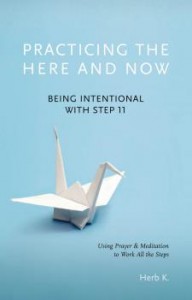 Practicing The Here and Now by Herb K. | My 12 Step Store
Order a copy of Practicing The Here and Now from My 12 Step Store. You'll find guidance needed to approach prayer and meditations throughout each day.
Some people may find it difficult to connect to their spiritual side. However, it is a rare individual who doesn't believe in anything or doesn't feel an awareness of something larger than themselves.
 Looking more closely into what makes you feel connected and exalted through reading, prayer or meditation can help you tap into the larger meaning of life, which will help you discover your true self and support your daily efforts toward recovery.