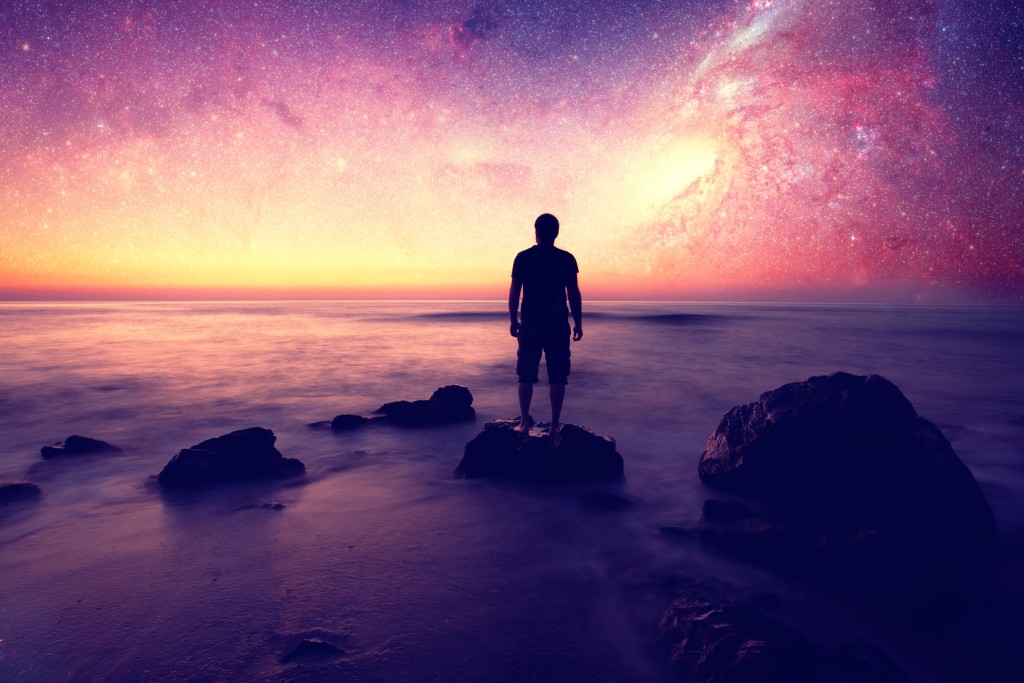 On social media, it sure seems like everyone has it all together, doesn't it?
Most of them only take pictures at the few perfect times they can grab. It really isn't that way, so don't get to thinking their life is any better than yours.
If you feel like your life has no meaning, we have compiled a few ways to create some meaning in your life, and here they are.
Morning Light Daily Meditations

A book of fresh meditations, Morning Light offers beautifully written bursts of inspiration to help you begin each day with renewed self-confidence and serenity.
Make a Small but Important Change in Your Life
Stop playing video games or watching TV. Stop spending too much time on social media.
Do something meaningful during that time, like learning to cook or crochet, or read some non-fiction books, or even write one.
Go someplace you've never been before. Do something you've never done. Check items off your bucket list. Recovery isn't easy, but it will save you if you let it.
Do Something That Will Reveal Your Purpose
Many people have no idea what their purpose is. A good place to start is just doing something, anything that benefits others, or even for your local church.
Help the elderly. Feed the hungry. These types of acts have a tendency of revealing much about yourself that you had no idea of — good and bad, but it will help your recovery process. Breathe; everything is fixable.
Keepers of the WisdomReflections From Lives Well Lived

Keepers of the WisdomReflections From Lives Well Lived. After the first joys of early retirement, author Karen Casey quickly experienced a minor identity crisis. The process of redefining herself in the absence of a career was made easier after interviewing other older adults with similar experiences. Casey's interviews included men and women …
Realize the Difference Between Happiness and Joy
While happiness is temporary, joy is forever. Happiness comes from cars, boyfriends, or even food, and it seems to disappear as fast as it appeared.
Joy, however, is not fleeting. We make a decision each day when we wake up whether we will be joyful. Our circumstances don't dictate whether we are joyful.
Our decisions do. Another secret: With joy comes strength! You can be joyful and strong!
The Practicing Happiness WORKBOOK

Are you looking for a better life-one filled with true contentment and joy? Everyone wants to be happy, but somewhere along the way, we fall into "traps" that prevent us from reaching our potential, our goals, and the lives we want.
| My 12 Step Store

The Joy of Recovery. With his new 12-step program, Harvard-trained Dr Michael McGee has helped hundreds of patients in their full recovery.
Set Realistic Goals for Yourself
Set attainable goals. Many people set goals they can't reach. Then, they get discouraged. Don't do that to yourself. Be kind to yourself.
You are sober: You deserve it!
Power Through Constructive Thinking

One of the First Books to Demonstrate the Power of Positive Thoughts Fresh with contemporary relevance, this classic of positive thinking from one of the world's greatest motivational writers offers stirring insights on self-transformation.
It really isn't hard to create meaning in your life. If you need support while you figure it out, go to my12stepstore.com.
You are meaningful, and you have the power to realize it in your life.