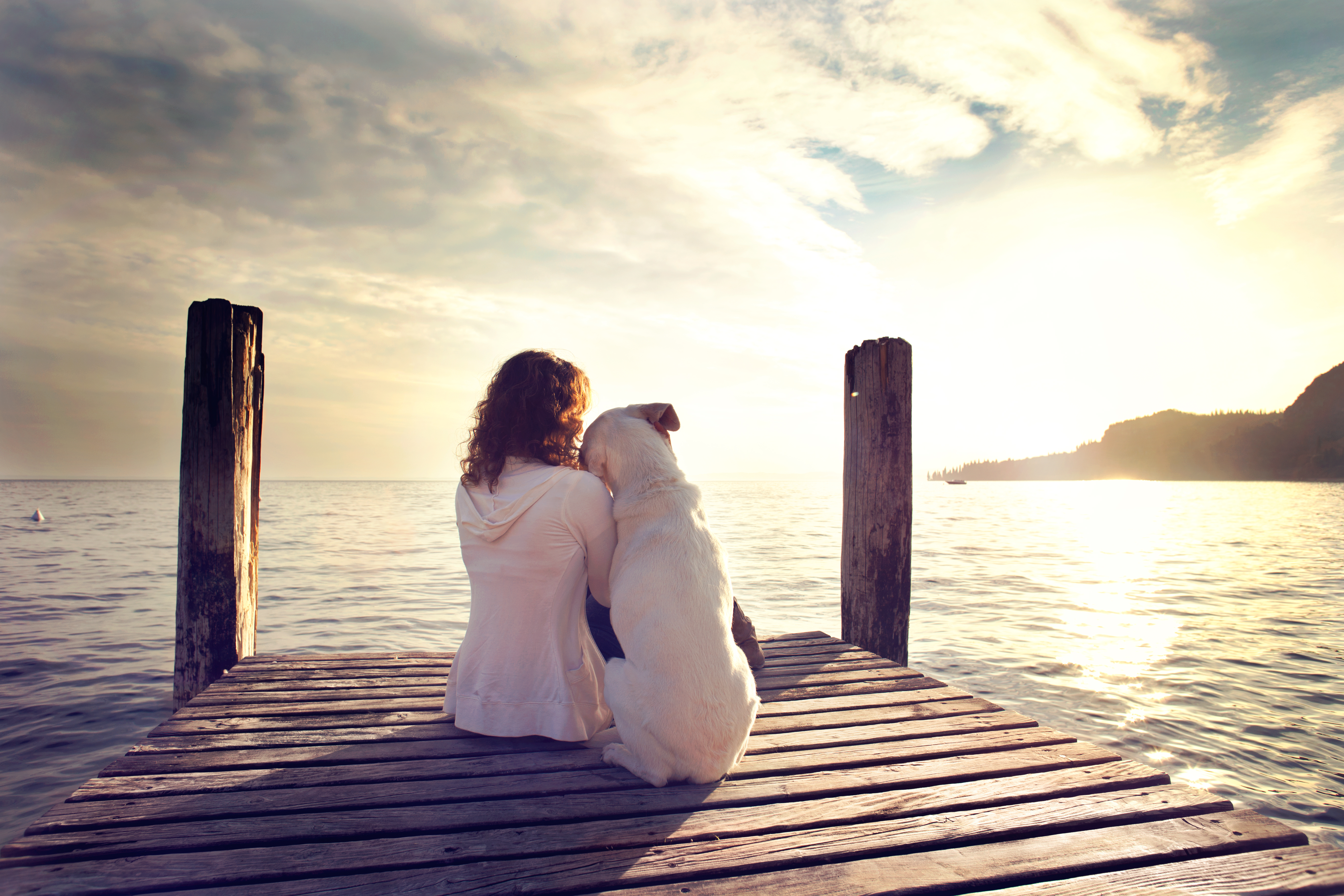 It's not always easy to reflect on your life and feel grateful for everything that has happened to you. There are countless highs and lows, and sometimes the lows feel almost impossible to get through.  
There is good news, however. Studies have shown that practicing gratitude has significantly helped improve the well-being of those who participated in the practice, from well-functioning people to those struggling with their mental health. No matter what stage a person may be at in their life, practicing gratitude has proved to be a beneficial practice. Benefits range from improving sleep patterns to strengthening your immune system, experiencing more joy and pleasure, and feeling less isolated and lonely. 
Here are three helpful tips for beginning your gratitude practice towards an "Attitude of Gratitude".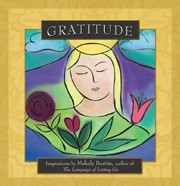 Gratitude – Home of the very best in recovery books and unique gifts
"Today, celebrate who you are." "We can show our gratitude for life in even our smallest actions." "Could it be that you're who you are and where you are now for a reason?"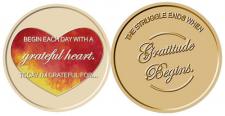 Grateful Heart Medallion
This Gratitude medallion is a perfect gift for anyone, whether they are in recovery or not. One side of the medallion will remind you to start each day with a grateful heart and prompt you to think about something you are grateful for.
1. Start a Daily Gratitude Journal
Take a moment to be still and write down all the good things in life that you can recall, a gratitude list. They can range from remembering small moments that made you smile, aspects of your personality or appearance that you like about yourself, valued people in your life, or gifts you enjoy. The sky is the limit: The more you practice journaling about the positives in your life, the more often you will think of them and boost your mental health and mood.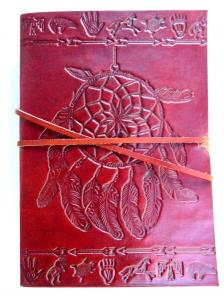 Leather Journal with Strap – Dreamcatcher
This captivating leather bound journal is made from brown leather and features a hand-embossed Dream Catcher with an assorted tribal symbol border.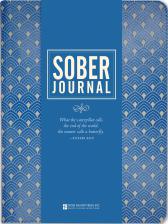 Sober Interactive Journal
Page Count: 160 Published Date: 01-01-2019 Trim Size: 6.25″ x 8.25″ x 0.25″ Binding: Hardcover $ 10.99 in stock New
2. Remember the Negatives, Too
There are no good times without the bad. To stay grateful, reflecting on the difficult times you've gone through reminds you of how far you have come to reach the present moment. Remembering the negatives gives space in your mind to allow for new positive experiences to be grateful for in the future.
3. Become Aware of Your Senses
Allowing your human senses to take over—the ability to taste, touch, see, hear, and smell—grounds you in the present moment. Instead of thinking about all the things that have already happened to you or what you might be stressed about in the future, your body can breathe, and your mind can relax again, knowing that all that matters is where you are right now. Lean into the healing state of practicing gratitude for the present moment.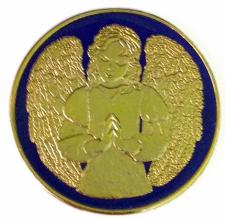 AA Guardian Angel Medallion | AA Enamel Medallion
This AA guardian angel medallion is a beautiful gift for yourself or someone in recovery. This enamel medallion features an encouraging quote on the back.
No matter where you may be on your life journey, we hope you feel encouraged to try out these tips for your gratitude practice. You just might find yourself feeling grateful for the peace it provides.