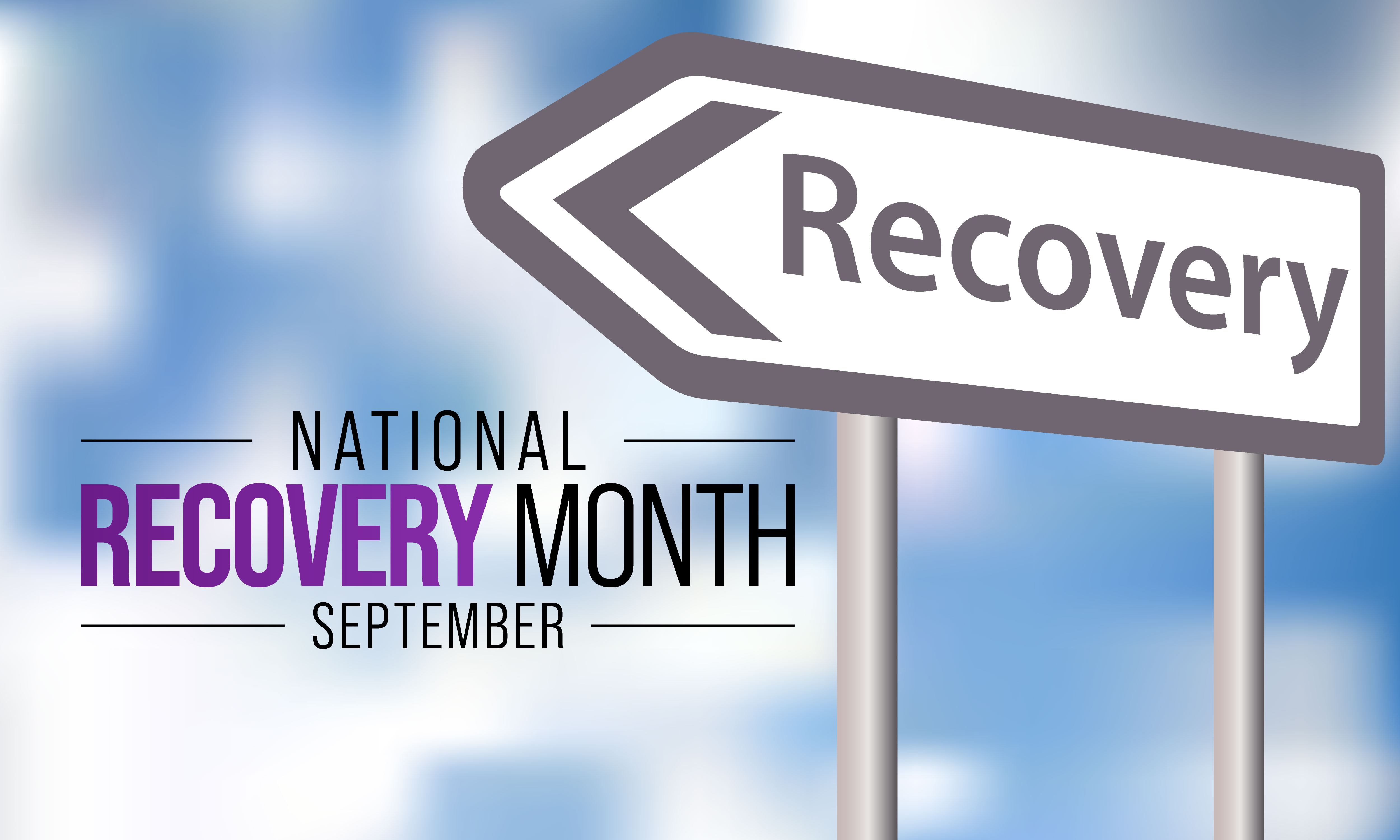 September is National Recovery Month! A national observance held every September to promote and support new evidence-based treatment and recovery practices, the nation's strong and proud recovery community, and the dedication of service providers and communities who make recovery in all its forms possible.

Suppose you are in recovery, or you help individuals with their recovery. In that case, you may be looking for fun ways to acknowledge and celebrate National Recovery Month while honoring the accomplishments of those working hard to remain sober. Here are some ways to celebrate!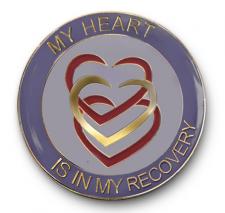 My Heart is in My Recovery Enamel Medallion – Home of the very best in recovery books and unique gifts
Express your love for recovery with this uplifting colorful recovery medallion. It pretty much speaks for itself. The Serenity Prayer is on the backside.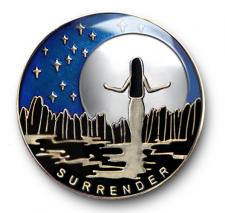 Surrender Recovery Medallion – Home of the very best in recovery books and unique gifts
With the Serenity Prayer on the back . Other items you might want to order: Praying Hands Antique Bronze Medallion $5.00
Talk About Recovery and Sobriety
There is a huge stigma out there about recovery and sobriety. One of the best things you can do to help celebrate National Recovery Month is talk about sobriety. Write a blog, participate in a podcast or even put together a YouTube video. The more people talk about their road to sobriety, the more people can get past the stigma associated with recovery. Speaking out is also an excellent way for people to realize that they are not alone on their journey to sobriety, which can be comforting and reassuring.
Men in Recovery Engraved Medallion | My 12 Step Store
Celebrate the brotherhood of any program with this engraved recovery medallion featuring the words Men in Recovery. Find more medallions at My 12 Step Store.
Host an Event That Gives Back
Another way to celebrate national recovery month is to host an event that gives back to charities or organizations that help people get and remain sober. This may include hosting a fundraising walk or drive that benefits one of the charities or organizations in your community that supports those in recovery. This is a great way to spread the word about recovery, create a community event and benefit a meaningful organization.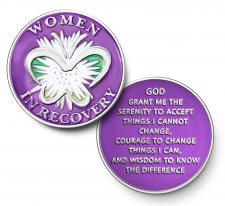 Butterfly Medallion | Women in Recovery | My 12 Step Store
This Women in Recovery medallion features the serenity prayer on one side and a butterfly on the other. Order the butterfly medallion at My 12 Step Store today!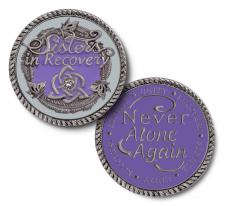 Sisters in Recovery Lilac Medallion
The back side reads. service, unity, recovery, Never Alone Again $ 17.95 Reg. Price $20.95 You Save $3.00 in stock New
Celebrate With a Fun Activity
Lastly, you can celebrate National Recovery Month by celebrating with a group of sober individuals or by celebrating with the people who have helped you remain sober. There are many fun activities that you can do, including going bowling, going to a sporting event, spending the day at a beach or lake or camping as a big group. Find something that people in your group enjoy and have a fun and sober celebration in honor of sobriety and recovery.
Getting and staying sober is an accomplishment in and of itself, and you do not necessarily need a day or month to recognize those accomplishments.
Keep it Simple Black & White Enamel Medallion
Love This: Keep it Simple Black & White Enamel Medallion
 Here at the My 12 Step Store, we focus on sobriety year-round. Whether you are looking for a book on sobriety or an award for staying sober, we have what you are looking for. Visit our shop today.