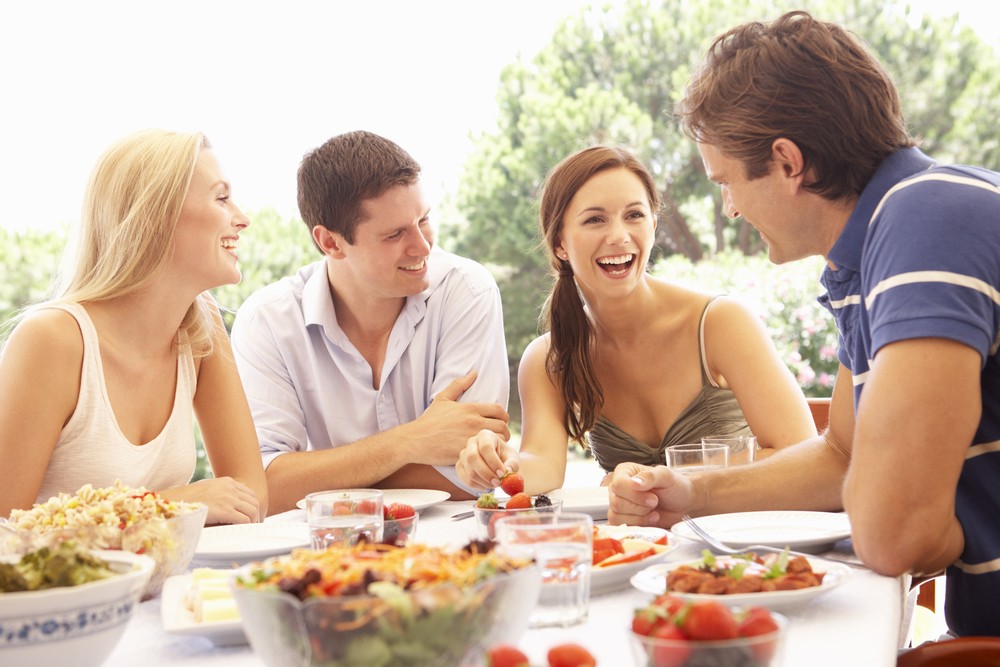 It's time to enjoy some fun in the sun! That means plenty of outdoor picnics and pool parties. While this all sounds like innocent fun (and it should be), the fact is that summertime get-togethers can often test your recovery. With plenty of alcohol drinks being poured, and possibly weed or other drugs being passed around you will need a strategy to avoid the trappings of these outings.
Know What to Say
"No thank you," which is complete sentence should be enough, but let's face it, when everyone has a drink in their hands, others aren't comfortable with someone who doesn't. While you do not have to share your history with everyone you meet, updating a few close pals on your sober living efforts can help keep people from constantly offering you the drink you do not wish to have. Maybe food is your addiction and you have a food plan you want to stay on, so know what you want to say when those tempting summer time snack foods are offered.
Set a Time Limit
Whether you have been sober a month, a year or 10 years, avoiding temptation from addictions can be a challenge. Don't avoid that annual barbeque, but if you know that alcohol will run freely, plan to attend early (before the drinking part of the party really begins), and plan to head out early.  To make your exit easier, be sure to plan another event to attend so your early exit won't be as noticeable.
Keep Yourself Occupied
The best way to avoid temptation is to stay occupied with other things. Join a yard game or make a splash in the pool. Bring friends you have also in recovery so you have support. Bring a food that will work for your food plan so you eat and fill up on something you want.
Carry a Solo Cup
Standing around with nothing in your hand entices people to offer you a drink. A better strategy is to simply fill a solo cup (or even glass) with your favorite non-alcoholic beverage. No one needs to know what's in it. This will keep those around you from offering you something you do not want. Today it seems as everyone has guests that don't drink for one reason or another.
Avoid Triggers
For some people the party itself is a trigger. For others it is certain entertainment or even particular people. Once you know (and acknowledge) your individual triggers, it will be easier to steer clear of them and protect your sobriety and new way of living. Sometimes, of course, that means missing out on an event; but isn't staying sober worth it?
Develop a Support System
There always seems to be an excuse for a drink in the summer: that important wedding; a beach party with friends; a hot afternoon. Maintaining your sobriety may not always be easy, but if you develop a support system of friends, family and sponsors that know your situation, you will stand a better chance of making it through the summer months unscathed.
Discover more ways to maintain your sobriety all year long by visiting www.my12stepstore.com.