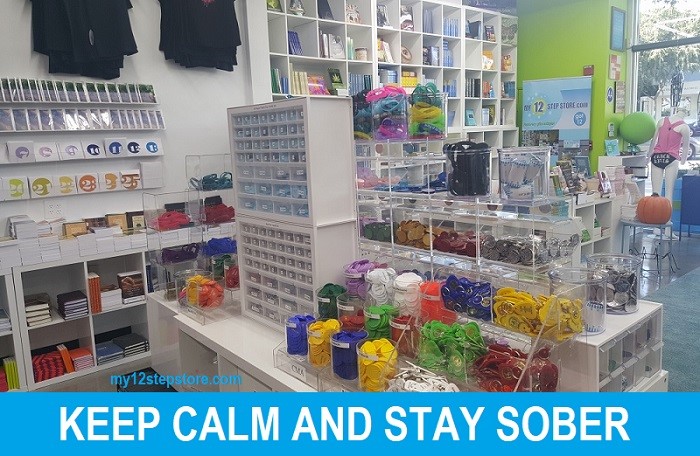 Coronavirus COVID-19 update by My 12 Step Store
As a valued My 12 Step Store friend and guest, your safety and wellbeing is our top priority. Now more than ever, we are reminded of the importance of serving our community. With continued news around the coronavirus, we want to share the steps we are taking to protect our customers and our associates.
We are carefully monitoring the situation with its rapid changes and following guidance from our local, state, the World Health Organization and other health authorities.
We've always taken the cleanliness of our store location serious and we know this is more important than ever. Following local, state and world guidelines from health authorities, we are implementing additional measures to clean and disinfect our store.
We have canceled or postponed our local events through the next 60 days. We are scheduled to attend and have booth locations at the International Convention in Detroit, Michigan – July 2-5, 2020 and will update you if any changes occur.
We look forward to continuing to serve you during this time and provide you with our best service and regular hours. We will work with local meetings and offer support wherever possible.
Ironically, we have and offer alcohol hand sanitizer for you to keep clean with and use while shopping in-store.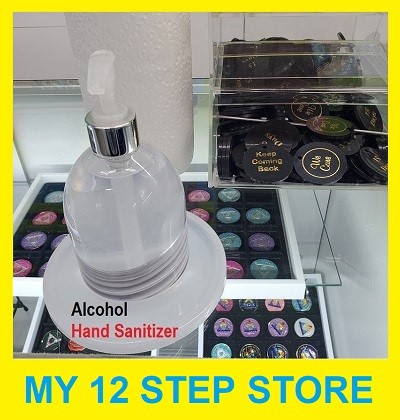 Our store associate's wellbeing is also a top priority. We are encouraging team members to follow health authority best practices and have posted informed instructions and guidelines like frequent hand washing and staying home if anyone is feeling ill.
Thank you for your continued support and nearly 17 years of shopping with us, we appreciate you. We look forward to serving you in person or 24 hours a day on-line and wish you good health and lifelong success as we trudge the road of happy destiny together. www.my12stepstore.com
For more information or on-line support call us at 310 623 1702
My 12 Step Store 8730 Santa Monica Blvd Suite C West Hollywood CA 90069
Hours: Mon – Fri 10a – 8p / Sat – Sun 10a – 7p
Facebook https://www.facebook.com/my12stepstoreofficialpage/