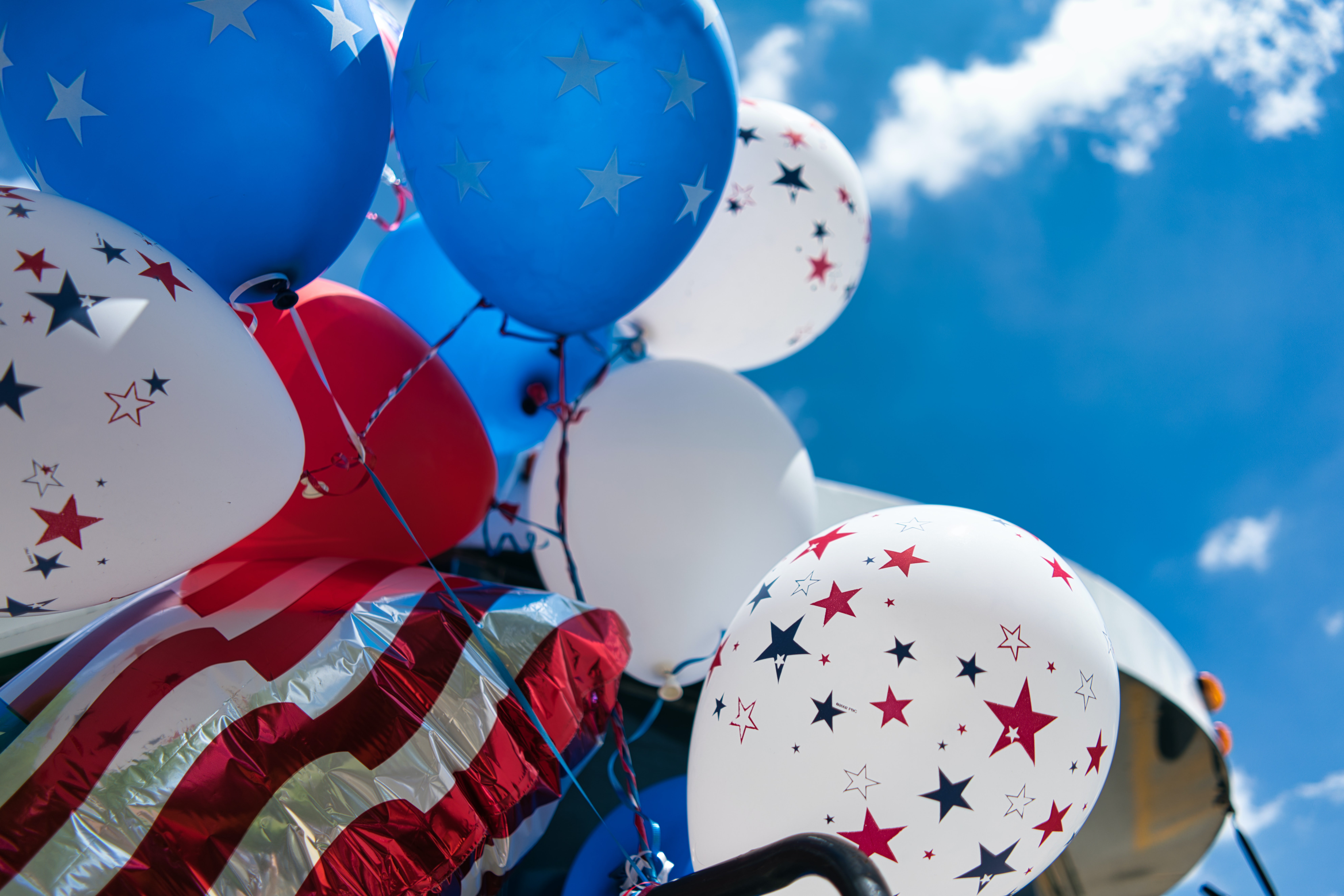 Few things herald the arrival of summer quite like the 4th of July. This year, make sure your celebration aligns with your health and wellness goals. There are plenty of ways to celebrate Independence Day free from alcohol, and having a plan is the best way to ensure a happy and healthy 4th. These tips from the team at My 12 Step Store are a great place to start.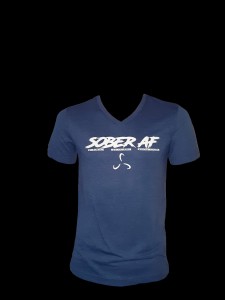 Sober AF T-Shirt | AA T-Shirts | My 12 Step Store
Other items you might want to order: God Grant Me the Laughter A Treasury of Twelve Step Humor $15.95 . A Rabbit Walks Into a Bar $14.95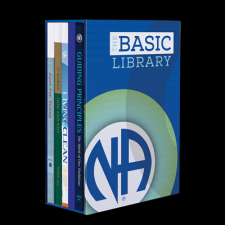 The Basic Library NA – My 12 Step Store
A box set of our five basic recovery books in softcover: Basic Text, Just for Today, It Works, Living Clean, and Guiding Principles. Please note that an additional 10% will automatically be taken off total cost of merchandise at checkout.
Attend a Morning Meeting
Plan to head out to a morning in-person meeting on the 4th of July or enjoy one on zoom from wherever you are. By starting your day with like-minded people and reflecting on your commitment to sobriety, you'll already be on a solid path as the day moves forward. Meetings are a good place to reach out for a little support or to offer encouragement to someone else who might be struggling. Even if you're visiting friends and family out-of-town, you can almost always find a meeting that fits your schedule.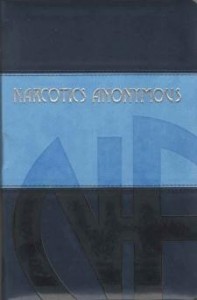 Narcotics Anonymous Main Text Leather Bound
The basic text of the Narcotics Anonymous book comes to you in a faux leatherbound cover with silver tipped pages and a built-in bookmarker. Just as with alcoholism, there is no "cure" for narcotic addiction, but recovery is possible through a program adapted from the Twelve Steps and Twelve Traditions of Alcoholics Anonymous.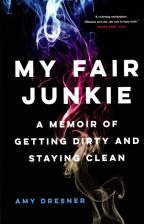 My Fair Junkie
In the tradition of Blackout and Permanent Midnight, a darkly funny and revealing debut memoir of one woman's twenty-year battle with sex, drugs, and alcohol addiction, and what happens when she finally emerges on the other side.
Choose Your Surroundings Wisely
Just because your friends or family are throwing their traditional Independence Day barbeque doesn't mean your attendance is mandatory. Only you know which settings are healthy for you and which are triggering. Think long and hard about the best environment for you and your sobriety, and make your plans accordingly.  Check in with your sponsor or close sober support circle and share your plans. If none of your options seem healthy, feel free to host your own sober celebration, which can be incredibly rewarding.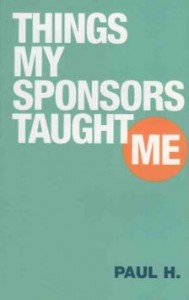 Things My Sponsor Taught Me | AA Book Online | My 12 Step Store
There is a time in every recovery when this book will be a lifesaver. Sponsors are one of the little miracles of Alcoholics Anonymous. A sponsor is an amalgam of teacher, guide, cop, friend, role model.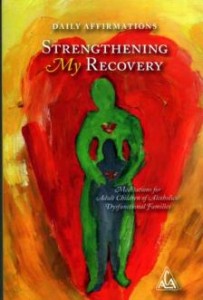 ACA Strengthening My Recovery (Soft Cover) – Pocket Size
Strengthening My Recovery is written by and for the Adult Children of Alcoholics/Dysfunctional Families Fellowship. With 365 daily shares, each paired with a meaningful quotation from the ACA Fellowship Text, this meditation book will inspire its readers.
Drive Yourself
Even a gathering of supportive and loving friends and family can quickly become stressful and having a safe escape plan can keep you from feeling trapped. Drive yourself to the event, and you'll know you have a guaranteed ride home if the temperature starts to rise. Just knowing you can leave if you need to can make it easier to stay calm when tensions escalate. Plus, the drive there is an opportunity to reflect on your goals and achievements, and the ride home is a chance to think about how the event went without alcohol. Nothing ruins a great gathering faster than having to wait for your ride home to sober up.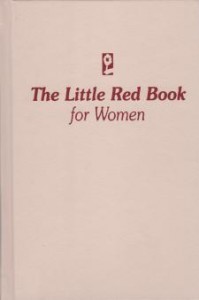 The Little Red Book For Women Hardcover – My 12 Step Store
The Little Red Book evolved from a series of notes originally prepared as Twelve Step suggestions for AA beginners. It aids in the study of the book Alcoholics Anonymous and contains many helpful topics for discussion meetings.
A Quiet Peace Daily Meditations (Softcover) | My 12 Step Store
A Quiet Peace is a daily meditation read focusing on the recovery from Cocaine Addiction. Paperback: 420 pages $ 19.95 in stock New
Have a Sober Friend to Rely On
One of the biggest challenges to sobriety is stress, and celebrations can present numerous stressful scenarios. That's especially true if you're used to celebrating with a drink or two….or several. One of the best ways to keep an even keel is to have someone to reach out to if you find yourself feeling stressed. That can be a friend who is on their own recovery journey or a family member who always has your back. If you can find someone supportive to spend the day with, even better.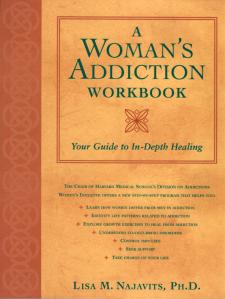 A Woman's Addiction Workbook – my12stepstore.com
Women and girls are now becoming addicted at greater rates than ever before, and until very recently women in recovery were dependent on treatment models based solely on work with men.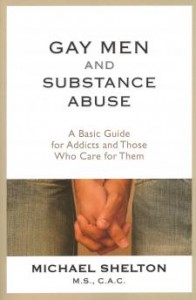 Gay Men And Substance Abuse – My 12 Step Store
Gay Men and Substance Abuse fills a tremendous void, serving as a valuable resource for gay men, professionals, concerned partners, friends, and family members in need of solid information and guidance.
The 4th of July is a beloved American holiday and can be a wonderful way to welcome the summer season. By taking the time to create a plan, you can enjoy this year's festivities without undue stress. As always, the team at www.my12stepstore.com is honored to provide gifts and support to help you navigate all kinds of situations and find a path to live your very best life.