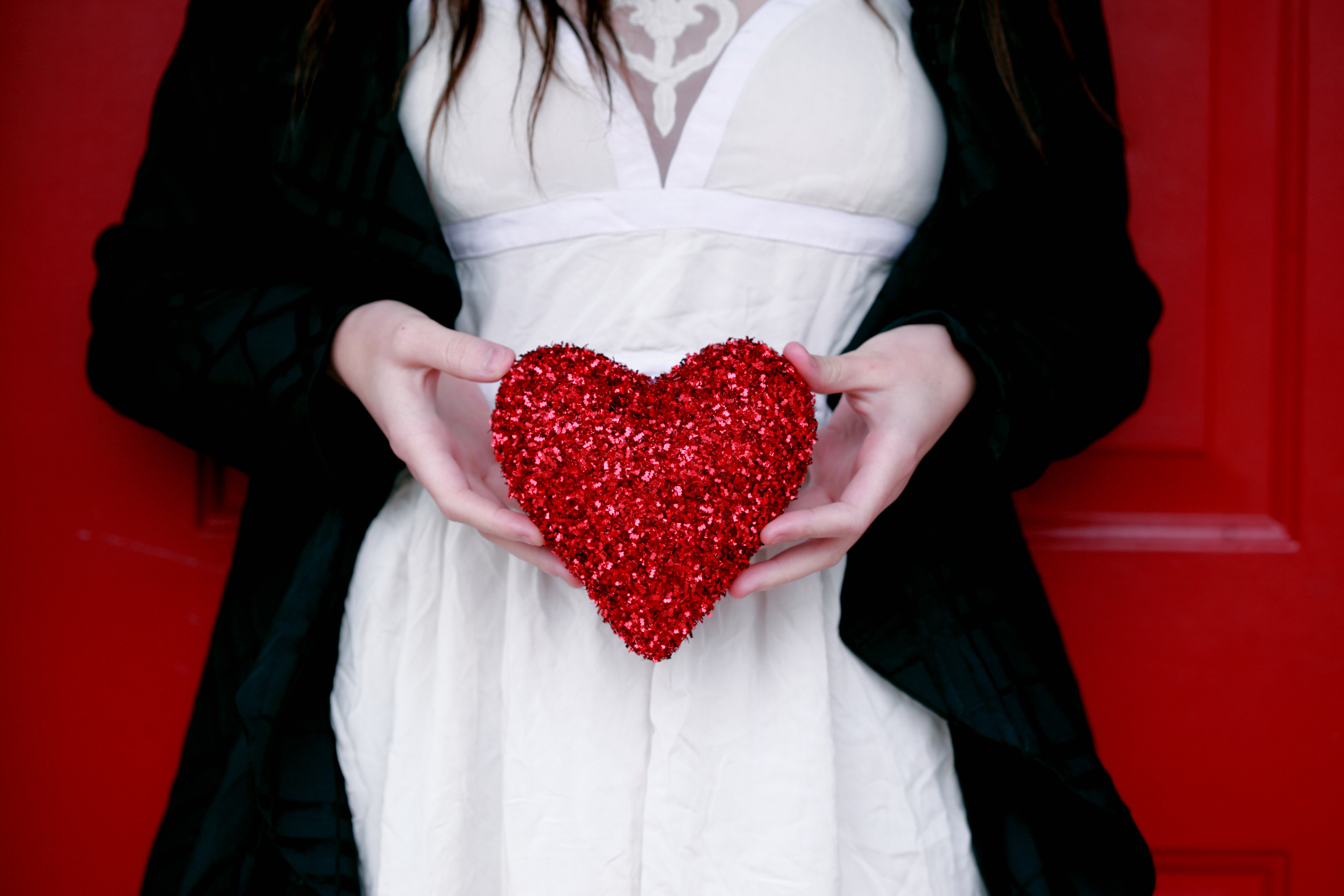 Your life is different now. It's so much better! You have so much to celebrate because you are no longer a prisoner of addiction. You are happy, joyous, and free, sober, and working hard to move forward with your life. Valentine's Day is the perfect time to love you…your strength, your wisdom, your relationships, and your growth.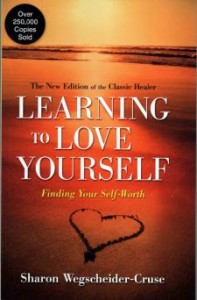 Learning to Love Yourself, Revised & Updated – Home of the very best in recovery books and unique gifts
We all come into this world full of promise and possibility. For some, when born into a healthy and highly functional family, the journey is quite easy, with guideposts and directions given freely.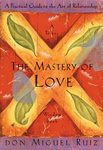 Don Miguel Ruiz' The Master of Love (soft cover) – My 12 Step Store
"In The Mastery of Love, Don Miguel Ruiz illuminates the fear-based beliefs and assumptions that undermine love and lead to suffering and drama in our relationships.
Ways To Enjoy This Day of Love While Honoring Your Recovery:
Go to the movie theater or live show
Take a yoga or exercise class
Go to your favorite restaurant
Have an intimate night at home
Visit a senior center
Visit an art gallery or museum
Volunteer in the community
Take a long walk with someone special
Call a friend or family member
Take a Look at Other Ways You Can Enjoy Valentine's Day:
Prepare In Advance 
Any holiday can be a time when we feel all alone, especially Valentine's Day. But with some proactive focus and recognizing there may be some weak moments, you can get through it. Prepare in advance so you have tools to help you handle the uncomfortable moments. You'll not only enjoy the experience but feel grateful and proud of your accomplishments.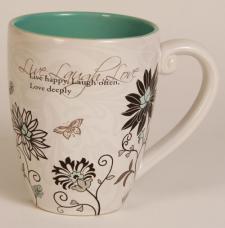 Live Laugh Love Coffee Mug | Decorative Coffee Mug
"Live, Laugh, Love, Live Happy, Laugh often, Love deeply." An inspirational quote to remember as you sip your morning coffee. This 16 oz. decorative ceramic mug is microwave and dishwasher safe.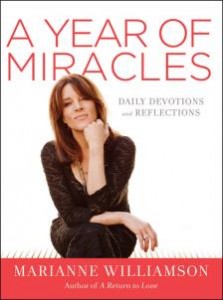 A Year Of Miracles – Marianne Williamson
In A Year of Miracles, Marianne Williamson, the #1 New York Times bestselling author of the classic A Return to Love and world-renowned teacher, offers a daily devotional that helps us develop a positive, loving mindset and encourages us to live our best selves to bring miracles into our lives.
Show Someone You Care 
You are an extraordinary person, and when you love yourself, you can show love to others. Your family and friends were there for you when you needed them the most. Show them how much that means to you by recognizing them on Valentine's Day. It can be as simple as calling your parents, sending a thank-you card through the mail, or giving a small gift to a friend. These are all positive acts that will remind you that you are loved.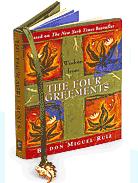 Don Miguel Ruiz – Wisdom From the Four Agreements – My 12 Step Store
The Four Ageements is a book of inspirations and many great life lessons. Don Miguel Ruiz reveals the source of self-limiting beliefs that rob us of joy and create needless suffering.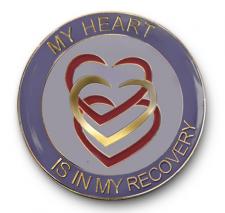 My Heart is in My Recovery Enamel Medallion
Express your love for recovery with this uplifting colorful recovery medallion. It pretty much speaks for itself. The Serenity Prayer is on the backside.
Do Something You Love 
Dedicate this Valentine's Day to you! You've worked hard to get to where you are today. Celebrate by doing something you love to do. Besides incorporating positive self-talk into the conversation, get a long massage, schedule a spa day, go to a yoga class, or spend time with your best friend. This is a perfect time to read a good book or start a gratitude journal and fill it with positive quotes.
Grateful Heart Medallion – Home of the very best in recovery books and unique gifts
This Gratitude medallion is a perfect gift for anyone, whether they are in recovery or not. One side of the medallion will remind you to start each day with a grateful heart and prompt you to think about something you are grateful for.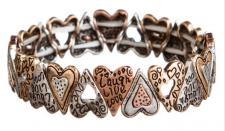 My 12 Step Store
Multi Metal Layered Heart Bracelet . Copper, Gold and Silver Antique Layered Inspirational Heart Stretch Bracelet.
If you are looking for other ways to celebrate Valentine's Day every day, contact My 12 Step Store or browse