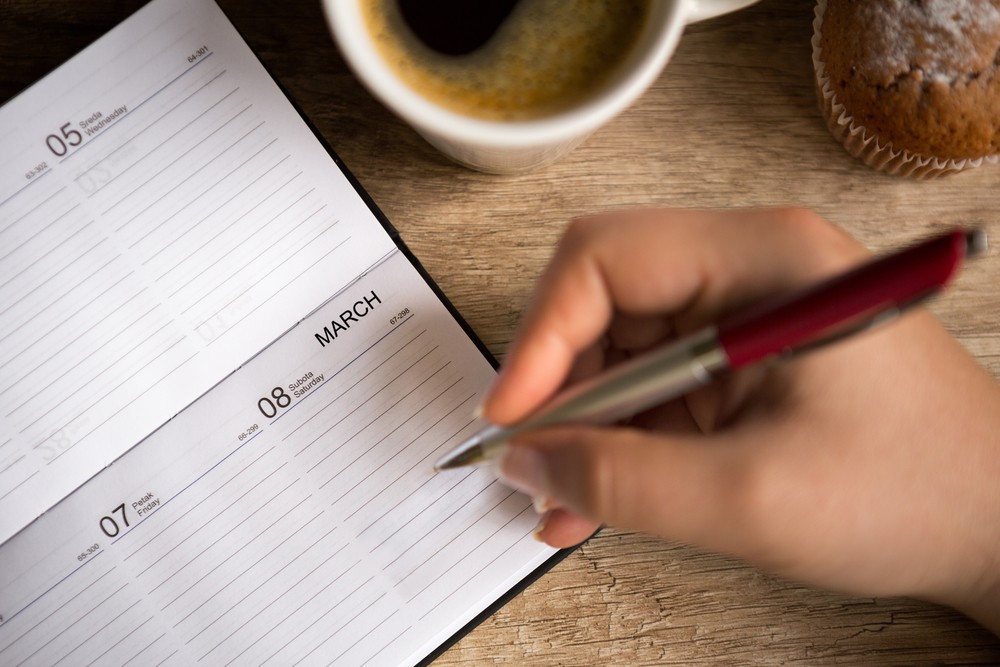 Everyone gets 24 hours in a day, and how you use that time can affect your recovery. If you schedule time that is productive and valuable, but that also gives you plenty of time for healthy, joyous things to do, you can help put your addiction in the past and keep it there. If you aren't sure how to schedule things, though, it can be difficult to get a handle on your day. Here are some things to consider when you start to make plans for your day. Keeping a calendar or daily planner is key in organizing and maximizing your day .
Take Your Day in Small Pieces
When you remind yourself of how far you have come and you portion out where you are headed next, it can be easier to get things done. To do that, you should take your day in smaller pieces or manageable chunks, instead of all at once. That can mean choosing to break your day up into morning, afternoon, and evening options, or even further into hour-by-hour decisions or plans. You don't have to get overwhelmed with things to do in order to see good progress, and you can often get much more done when you focus on small things one at a time.  The slogan "One Day at a Time" is about 24 hours in a day to accomplish your goals for the day. In recovery the journey is about a lifetime of many 24 hour periods.
Visualize Goals for Motivation
Part of your day should be spent focused on the goals you want to achieve. Take some time to visualize where you are headed, and how important your recovery is to you. By reading inspirational books, you can find additional ways to see what matters to you, and how much you can accomplish. As you see your goals coming true, you will naturally stay more motivated to move toward even bigger goals. While these types of goals may not have seemed manageable in the past, meeting smaller goals more often will bring larger goals into focus and help you stay motivated to make your dreams come true.
To get the help you need you must live your life in victory and start using more of your day to your biggest advantage, check out everything that My 12 Step Store has to offer.