Advantages of In-Person Meetings
Up until the past few years, especially when people had to stay home during 2019-20 COVID-19 lockdowns, recovery organizations promoted mostly in-person meetings versus online ones. It's because a stronger positive energy exchange takes place in person instead of just hearing each sharer's voice and seeing what they type.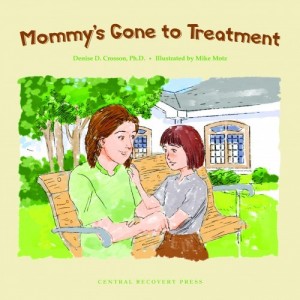 Mommy's Gone To Treatment
Addiction is a devastating disease not only to the person who suffers from it, but also to family members. It's hard enough to explain to an adult how addiction can affect an individual, just imagine what a child must think when a parent suddenly goes from a loving and nurturing mother to a screaming stranger.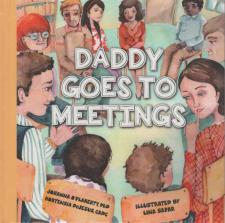 Daddy Goes to Meetings – Home of the very best in recovery books and unique gifts
Kids who have lived with the chaos of addiction are often relieved, but just as often confused, when a parent enters recovery. This enlightening picture book explores the positive change in a family's life after Daddy enters recovery with a surprisingly light touch for a tough subject.
People also can offer human contact such as hugs or handshakes when attending face-to-face groups. In addition, you don't have to worry about screen freezes or delayed video or audio. In-person offers the most "real-time" interaction you can ever get. 
Meeting people in person will probably never die because they do need more than just virtual support. However, this kind of contact that people craved became nearly non-existent when strict precautionary guidelines forbade it in 2020. Quarantines did help slow the spread of COVID-19. However, it also did require that people lean on other forms of recovery tools, such as Zoom meetings.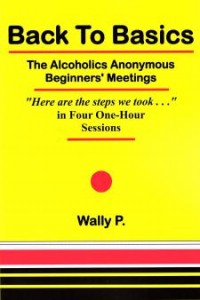 Alcoholics Anonymous Back to Basics | My 12 Step Store
Be transformed–again–with Wally P's Back to Basics. If you're new to Alcoholics Anonymous, have just become a new sponsor, or simply want to reinvigorate your recovery program, Back to Basics will guide you through the Twelve Steps anew.
Finding a Home Group – my12stepstore.com
A Guide to Choosing the Right Twelve Step Meeting for You Softcover, 116 pp. Author: James G. $ 9.95 in stock New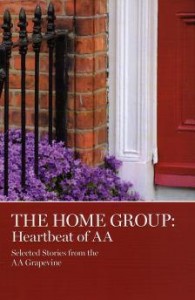 The Home Group: Heartbeat of AA – My 12 Step Store
A collection of Grapevine articles illuminating the varied experiences of belonging to an AA group today.
Advantages of Zoom Meetings
Online recovery meetings have already existed since people started using dial-up internet. However, organizations had no choice but to embrace the usage of Zoom technology. This trend increased in popularity when world governments told people to stay home for days, weeks or months in 2020. 
Now, many people attend 12-step Zoom meetings either via telephone or online audio, or they can participate via video with sound. This trend might not disappear entirely even after people resume pre-2020 lockdown activities because of the advantages of virtual meetings. Many meeting goers have really enjoyed attending a meeting in London while living in Los Angeles and creating new friendships.
No travel required — This saves on fuel, especially after post-pandemic gas prices rise. 
Meetings anytime — You can almost always find a meeting to attend somewhere in the world.
Less pressure to share — If attendees feel they need help, but they might not feel ready to speak, they can sit in on meetings and not say a word during that session. 
No cross-talk — In Zoom meetings, people usually cannot talk over one another. The group leader can even mute everyone except the current speaker. 
Fewer disruptions — Coming late or leaving early is not recommended. However, doing so during a Zoom session causes less disruption than during an in-person meeting.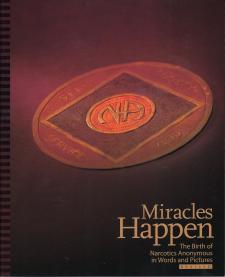 MIRACLES HAPPEN & AUDIO CD – My 12 Step Store
A softcover version packaged with audio CD of 1960s & 1970s selected business and recovery meetings, providing a glimpse into NA's past. $ 21.95 in stock New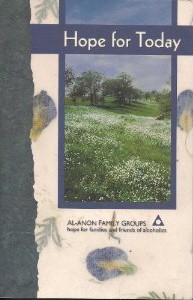 Hope for Today Al-Anon Book | AA Daily Recovery Readings
Bring fresh insight and much-needed support with Hope for Today. This AA daily readings book is great for anyone affected by a loved one's addiction.
Integrating In-Person and Online Interaction
Zoom meetings can inspire people wherever they are. It can motivate them to eventually reach out to others in person. This hybrid of both online and in-person recovery can provide people access to sobriety tools 24 hours a day.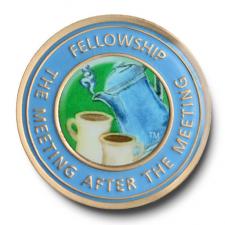 Fellowship Enamel Medallion – Home of the very best in recovery books and unique gifts
This welcoming Fellowship Medallion speaks for itself. Fellowship is the meeting after the meeting. Perfect gift for fellowship groups in any program.
Are you hosting a meeting? Seek more online and in-person recovery resources at the My 12 Step Store to help you lead others on the sober path.