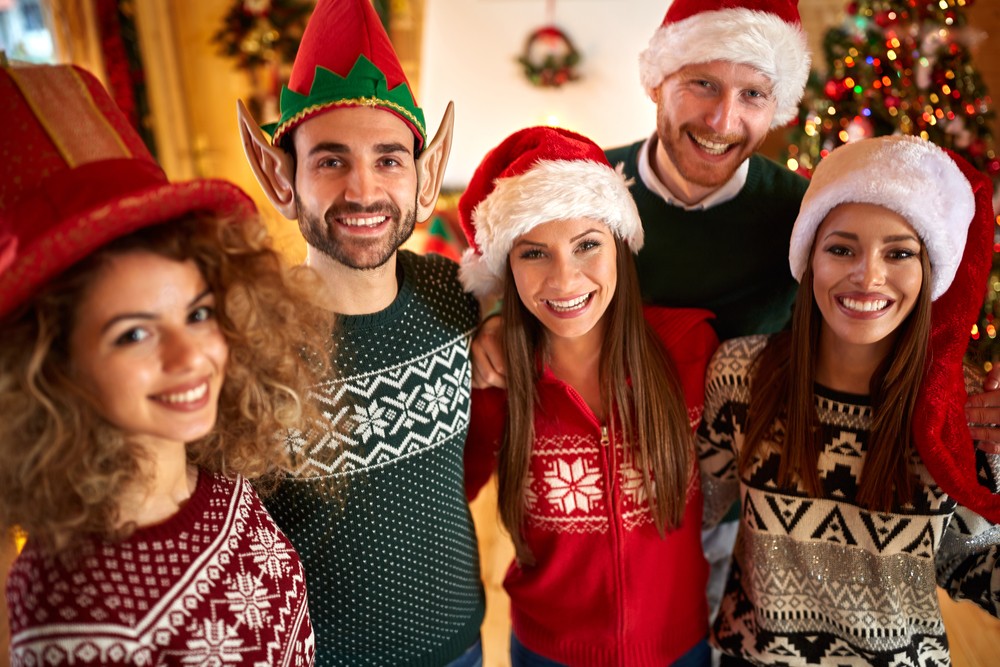 We long for a Norman Rockwell setting when it comes to getting together with family over the holidays. Unfortunately, most of us get something closer to a Chevy Chase Christmas with burnt turkey, surly relatives and wrecked expectations.
With so much chaos and so many emotions running high, how can you hold onto your serenity (and your sobriety) while visiting family over the holidays?  Whether you are a recovering addict or simply someone who wants to survive the next few weeks, we have a few tips to give you hope and peace this holiday season.
Don't Expect Too Much
If you enter the next family together with high hopes that this year will be different then you will likely end up disappointed. Uncle Joe is Uncle Joe and your siblings are your siblings. You know what they are like (and the stunts they are likely to pull), so why expect any different? If you walk into that gathering with full expectations for the day, you will find it much easier to handle what is thrown your way.
Know Your Personal Triggers
Think about what sets you off. If your mom's snide remarks about your love life or your brother-in-law's snip about your recovery trigger your emotions, do what you can to stay clear of those people and their rude remarks.
Don't Take the Bait
Once you recognize what your triggers are and who is likely to set them off, find ways to deal with your frustration without taking the bait. Take along a special project (like a puzzle, snowman making kit, etc.), that you can pull out and get engrossed in when the "fun" starts. Finding ways to take yourself out of the situation without leaving will help you remain at the gathering and enjoy the people you do get along with without feeling emotionally depleted afterward.
Have a Game Plan
If your family is a rough one to get along with, have a game plan. This may include:
Staying with a neutral friend. If you are coming in from out of town, make arrangements with a friend to crash at their house. This will give you a place away from your family so you can recharge between gatherings.
Renting a car. Do you tend to feel trapped because you don't have a means of escaping (even for a little while)? Consider renting or borrowing a car to use while visiting the family.
Making a plan before you go. For those of you who can only handle three hours with your family, plan on staying that long and no more despite any backlash this may cause.
Taking an ally along. Can't imagine facing your entire family alone this year? Take along someone you can trust (and confide in) to help get you through the ordeal.
Take Care of Yourself
Overcoming addiction takes a lot of work, and allowing yourself to enter such an emotional experience as a family gathering during the holidays can send you reeling. Be sure to take time out to refocus, rejuvenate and simply relax. Whether you will be visiting family for a day or a week, be sure that you take care of yourself. Here are some tips:
Eat well and avoid too many snacks, which can make you feel sluggish and emotional.
Try and stay on some sort of schedule.
Get enough sleep.
Take some time alone to relax, such as going for a walk, meeting up with a friend or even go shopping.
The holidays can be wracked with chaos and emotions, but they can also be alive with fun and enjoyment. Once you learn to accept your family for who they are (flaws and all) and find a way to set boundaries for them and yourself, you will discover that those holidays can be a time to enjoy each other.
Learn some practical ways to survive this holiday season by checking out the books and other products available at My 12 Step Store, the premier online recovery store site.