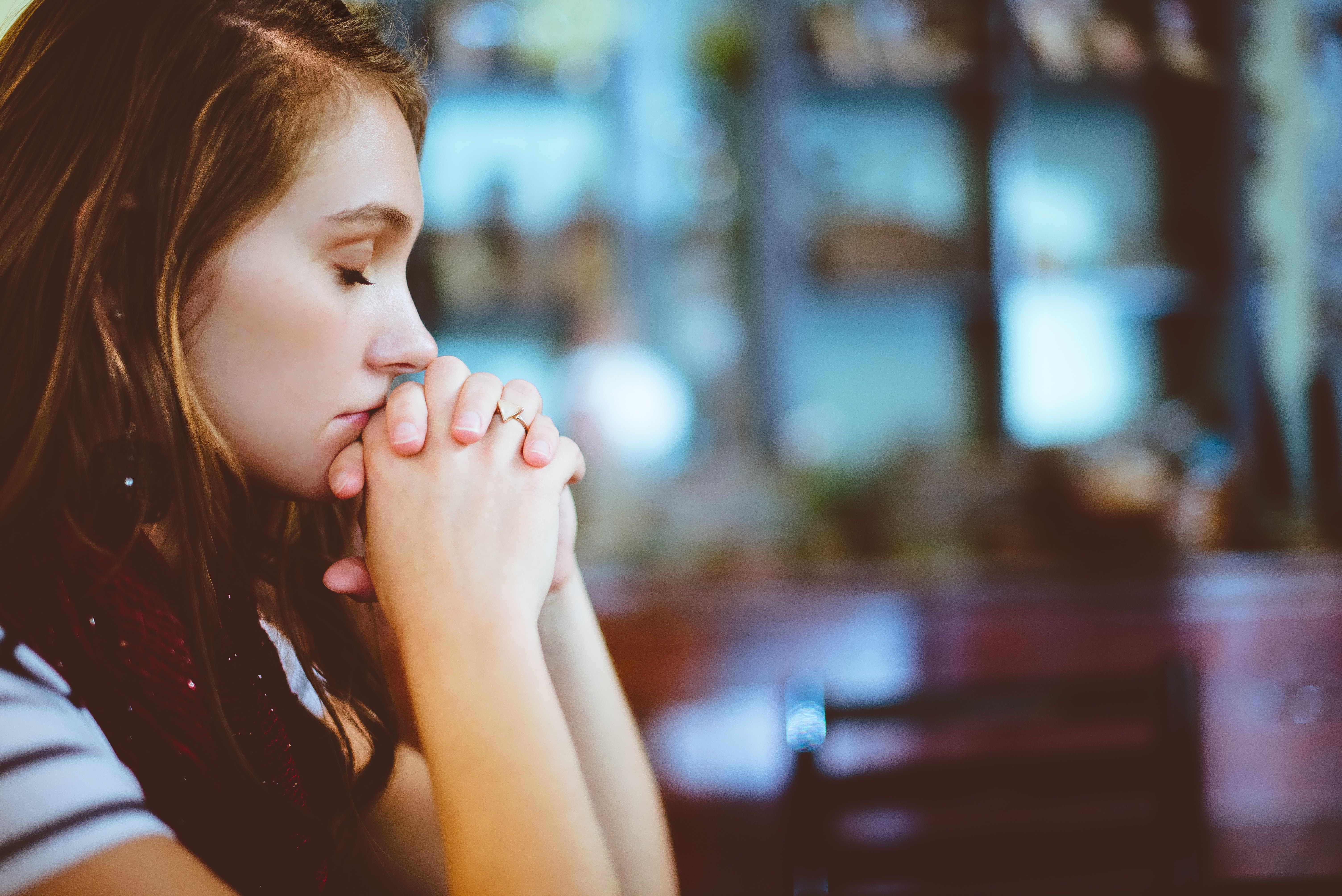 Members of many 12-step programs have enthusiastically embraced the Serenity Prayer, almost from the moment they discovered it. In fact, these words are heard in most AA meetings and widely taken as a succinct statement of a path to sanity and sobriety. The Serenity Prayer meshes perfectly with the spirituality of AA's Twelve Steps. And, although the origin is thought to be Christian, the Serenity Prayer is applicable to your daily life regardless of religion or spiritual belief system. There are several versions of the Serenity Prayer, each with slightly different wording that support groups have adopted. The full Serenity Prayer text has stronger religious overtones.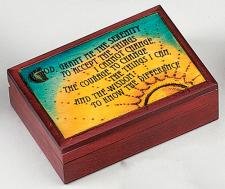 Sunshine Serenity Prayer God Box – my12stepstore.com
Your choice small/large wooden God box with the Serenity Prayer at the top of lid. People used God Boxes to pray, or send out positive intentions to the universe.
Serenity Prayer Wood Plaque | Serenity Prayer Wall Hanging – My 12 Step Store
Adorn your wall with this serenity prayer wood plaque and keep inspiration around you at all times. Find serenity prayer gift items at My 12 Step Store.
Serenity Prayer
God grant me the Serenity to accept the things I cannot change,
Courage to change the things I can, and
Wisdom to know the difference.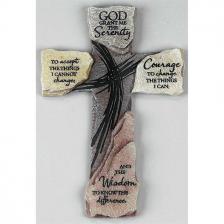 Serenity Prayer Wall Cross | Decorative Wall Cross
Add a touch of encouragement to your home with this Serenity Prayer Wall Cross from My 12 Step Store. This decorative cross also makes a beautiful gift.
(full version)
God grant me the serenity 
To accept the things, I cannot change 
Courage to change the things I can. 
And wisdom to know the difference. 
Living one day at a time enjoying one moment at a time 
Accepting hardships as the pathway to peace 
Taking, as He did, this sinful world 
As it is, not as I would have it trusting that He will make  
things right If I surrender to His Will. So that I may be  
reasonably happy in this life and supremely happy  
with Him forever and ever in the next. Amen
This prayer is one that we are all familiar with and that we have most likely come in contact with. It is something that gives many people peace, and that really does help to make you feel better and to refocus your energy.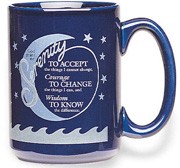 Serenity Mug | Serenity Prayer Coffee Cup – My 12 Step Store
We can get a taste of serenity each time we use this mug. The classic Serenity Prayer wraps around a deep sapphire blue ceramic mug. This generous Serenity Prayer mug holds 16 oz. and is microwave and dishwasher safe.
There are conflicting accounts of the prayer's origin. The Serenity Prayer has been variously attributed to an ancient Sanskrit text, Aristotle, St. Augustine, St. Francis of Assisi and others. Many AA members were first exposed to the prayer in 1948, when it was quoted in the Grapevine, an AA periodical. There it was credited to American theologian Reinhold Niebuhr (1892-1971). The Serenity Prayer spread both through Niebuhr's sermons and church groups in the 1930s and 1940s and was later adopted and popularized by Alcoholics Anonymous and other 12-Step programs.
SERENITY PRAYER WITH CANDLE
Unique tealight holder glows with beauty and inspiration. Glass squares are frosted outside, mirrored inside to enhance the soft light shining from the included LED tealight on center shelf.
Why is the Serenity Prayer Used in Recovery?
To be put quite simply, the serenity prayer is used in recovery because it does help to refocus your energy and does help to really drive home the tenants and beliefs of recovery. You are meant to accept the things you cannot change, have the courage to change your own life, the ability to know the difference, and you are also meant to live your life one day at a time, overcoming adversity at each step and working toward something different.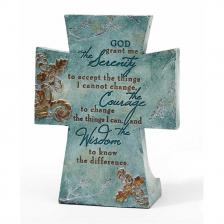 Serenity Prayer Resin Tabletop Cross 4″ Height
This makes for a great gift. Beautifully made resin tabletop cross. "Serenity Prayer"
The prayer also states that you should enjoy each moment, take the world as it is, and trust that you are going to be able to make things right if you just surrender. These are all the tenants of recovery, and this prayer helps to reinforce that and remind you of what it is that you are working toward by being in recovery. This is a great prayer that makes it easier to focus and stay on track.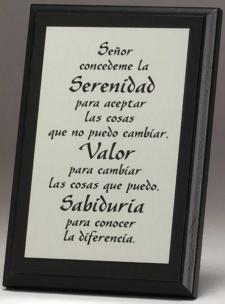 Plaque with Serenity Prayer in Spanish | My 12 Step Store
Show a loved one that you are there for them on the road to recovery . My 12 Step Store offers this high-quality plaque that features the Serenity Prayer.
This is a prayer that reflects the overall feel and tenants of recovery and does help you to focus and take the time to get that surety in yourself that you need and to refocus so that you can recover and so that you can stay on the path to true health and recovery.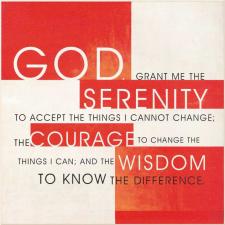 Plaque MDF Serenity Prayer – Home of the very best in recovery books and unique gifts
It measures 12×12. A wonderful gift for yourself or any loved one. Other items you might want to order: "Grant Me" Serenity Prayer Designer Dog Tag Necklace $29.95
Shop our recovery and serenity prayer products at my12stepstore.com.