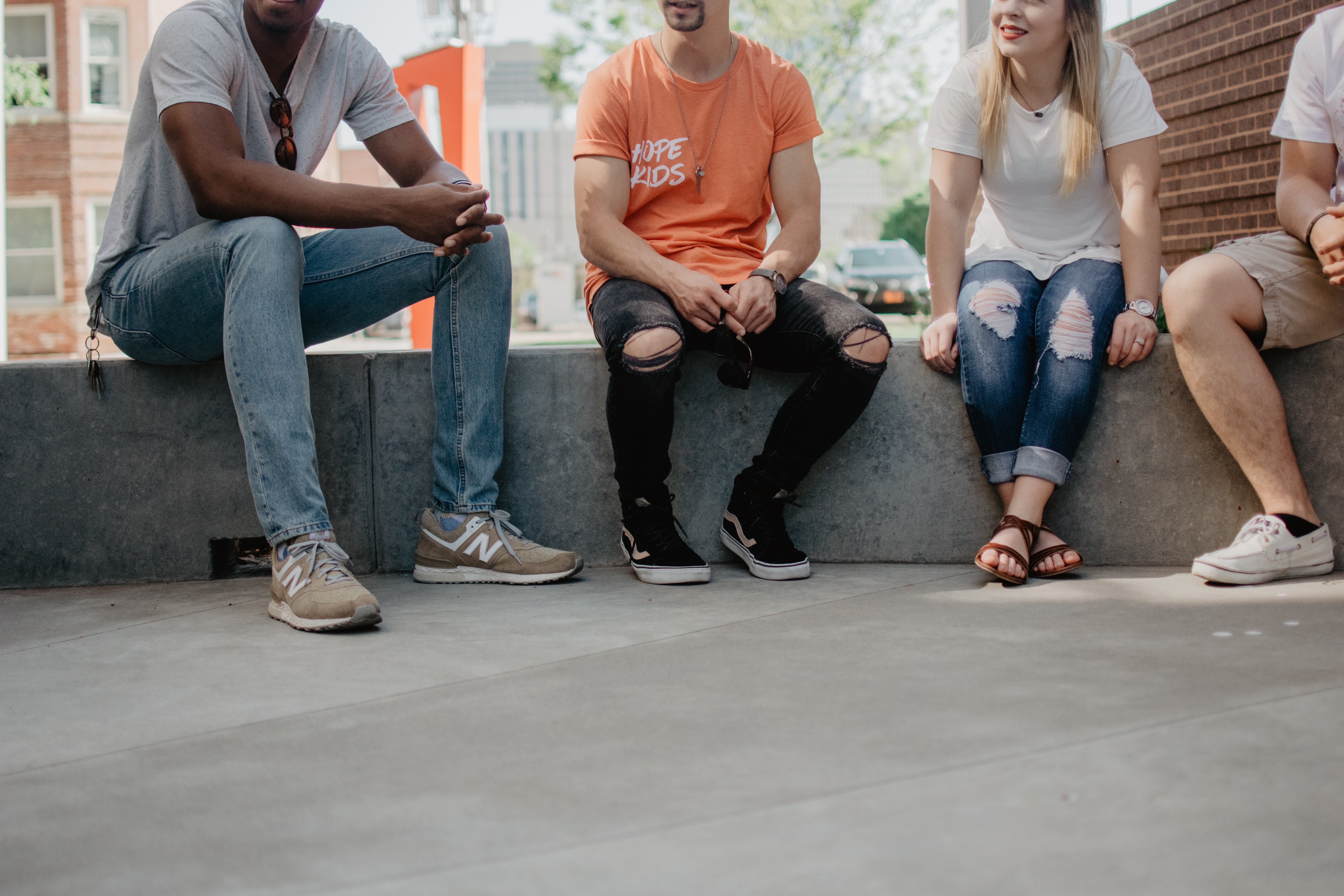 Once you have committed yourself to recovery, you might start to feel a void. You also might experience boredom occasionally. Perhaps you miss the socialization of partying but know that returning to that life is not the healthiest decision. Otherwise, you perhaps are a quiet type who maybe was in a longtime relationship that ended but are not ready to date again. 
Either way, you still feel the need for people, and there's nothing wrong with that. Fellowship after a meeting or on days off from work is one way to combat loneliness. Activities might even extend to weekends or days off from work.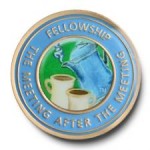 Fellowship Enamel Medallion – Home of the very best in recovery books and unique gifts
This welcoming Fellowship Medallion speaks for itself. Fellowship is the meeting after the meeting. Perfect gift for fellowship groups in any program.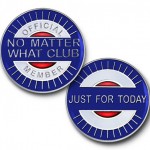 My 12 Step Store
You may be interested in our Best Sellers: 12 Step Pamphlet Collection 1 – 12 $26.95 . AA Double Book Cover Serenity Prayer – BLACK $38.95 $34.95
Ideas for Sober Fun After Meetings
Not all meetings are on weekday nights, so these suggestions also include after-morning, weekend or afternoon meetings.
Of course, there are the usuals. You can go for coffee or a meal together and watch movies either at someone's place or a theater. However, you might have activities that you used to perhaps do while drinking, for instance, that you still enjoy doing but need to find people who also will do them sober with you.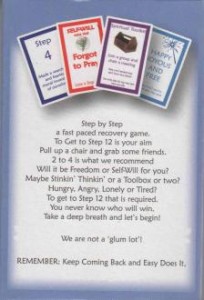 Step By Step Card Game | Recovery Games | My 12 Step Store
Pull up some chairs, grab a few friends, and enjoy this fast paced, 12 step recovery game. Order the Step by Step Card Game from My 12 Step Store today!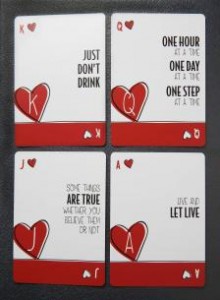 Sober Cards | Sobriety Games | Inspirational Playing Cards
These sober cards give people in recovery an engaging way to play sobriety games. Have fun and stay focused with these playing cards from My 12 Step Store.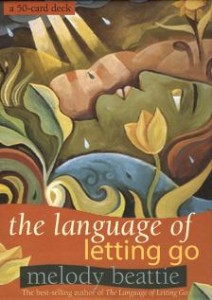 The Language of Letting Go Cards | Positive Affirmation Cards – My 12 Step Store
Best-selling author Melody Beattie helps you make the most of every day with this set of positive affirmation cards based on the best seller, The Language of Letting Go.Fifty beautifully illustrated cards focus on lessons for living in the here and now, including gentle guidance about accepting change, practicing gratitude, and releasing fear.
Additional Sober Fun Ideas
Attend a comedy show together. It probably depends on your regular meeting start and end time, but some shows might not start until after 8 PM anyway. It's a viable option even during the week for some people, but you can also plan it for a weekend night. Humor is one effective way to forget about "life" for a while without engaging in addictive behavior.
Plan a sober Karaoke night. This will require some advanced planning, but you could even make this a regular event if you have enough singers in your group who are interested.
Do open mic. It might seem redundant, but it's another outlet for musicians and other performers who no longer have their non-sober friends to engage in this activity with.
Coordinate a game or movie night. Find out what most people in your primary meeting prefer and center your next creative or athletic night on that. A healthy compromise would be to alternate between the two depending on the interests of your sober friends.
Have an outdoor picnic. This might also include various other activities besides eating, such as walking the trails, swimming, biking or outdoor games.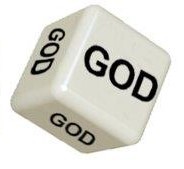 God Rolling Dice for Sale Online | My 12 Step Store
Purchase this God dice from My 12 Step Store today. We are home to the very best in recovery books and unique recovery gifts, including coins and more.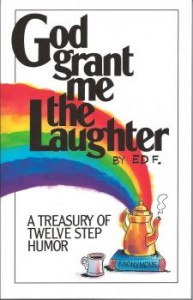 God Grant Me the Laughter A Treasury of Twelve Step Humor
The strength of our recovery is in direct proportion to our ability to laugh at ourselves. Laughter heals, particularly the laughter that comes when we understand the lifesaving difference between "how it was" before recovery and "how it is" living in sobriety.
This doesn't cover half of the fun you can have after a recovery meeting. Any way you can think of to have fun while building strong, healthy relationships will provide you the fellowship you need and are committing to long-term sobriety. Still, there might be times when you feel alone. In that case, head over to www.my12stepstore.com for inspiration any time of the day or night.